Greenchef ORRA SS Cooker 3Ltr
₹1,999.00
(Inclusive of all taxes)
Availability: In Stock
Premium Stainless-Steel pressure cooker
Thick Sandwich Bottom
Gasket Release System
Induction base
Improved Pressure Regulator
| | |
| --- | --- |
| Model | Orra |
| Warranty | 5 years |
| Package Weight | 1.67kg |
| Material | Stainless Steel |
| Capacity of cookers | 3L |
| Special feature | Induction base |

Greenchef Orra Stainless Steel Induction Bottom Pressure Cooker (3L)
Greenchef Orra Pressure cooker is the premium Stainless-Steel pressure cooker ideal for cooking curries, rice, soup and vegetables for a small family. The Stainless-Steel weight and vent tube assembly ensure durability, the gasket release system ensures safety while cooking, the bakelite handle ensures smooth handling, the anti-bulging base prevents the Greenchef pressure cooker from becoming concave and retains its flatness in the bottom, the food-grade rubber gasket makes cooking healthier, the lead-free safety valve ensures that there is no contact of the food with poisonous lead content which is there in other pressure cookers.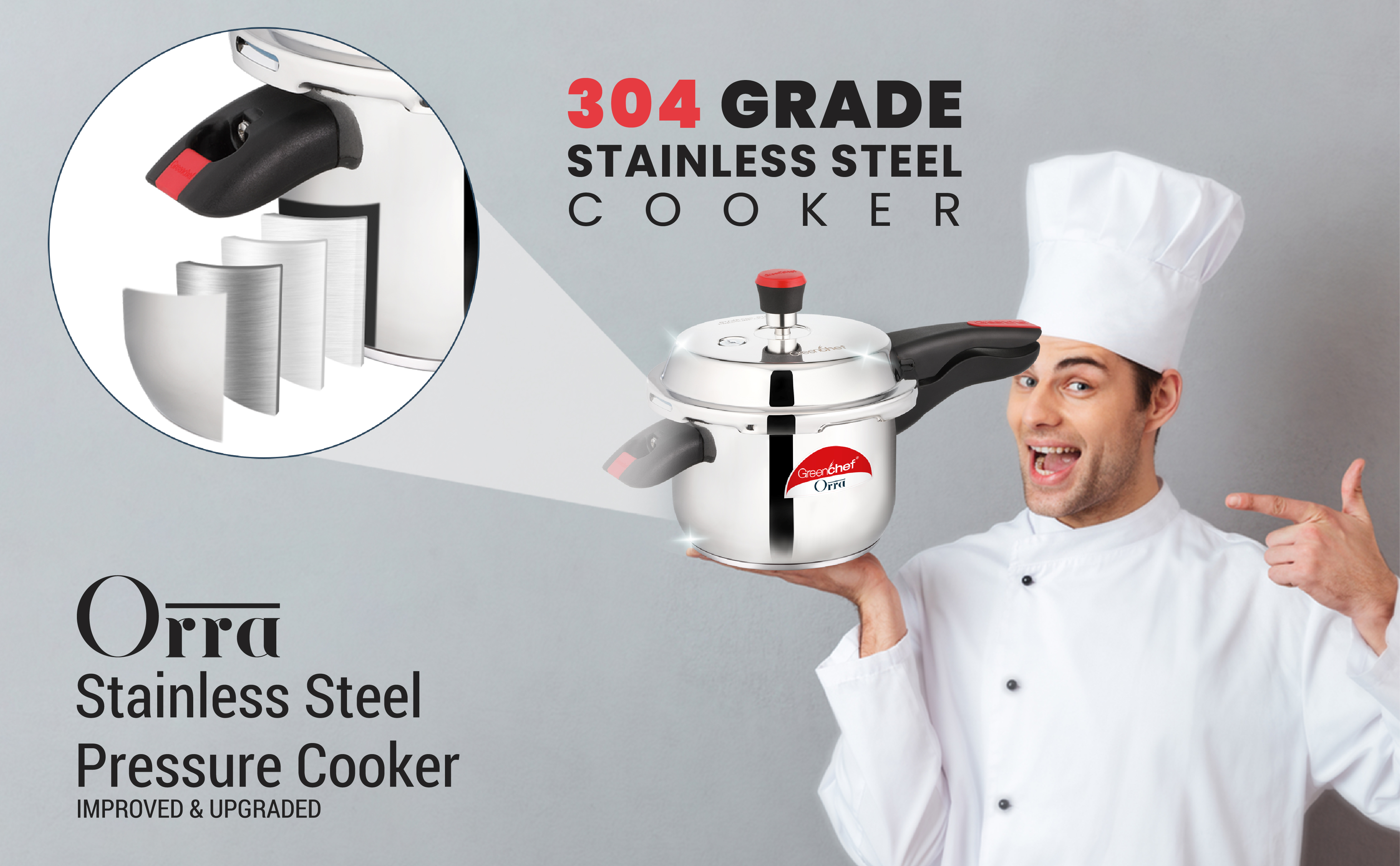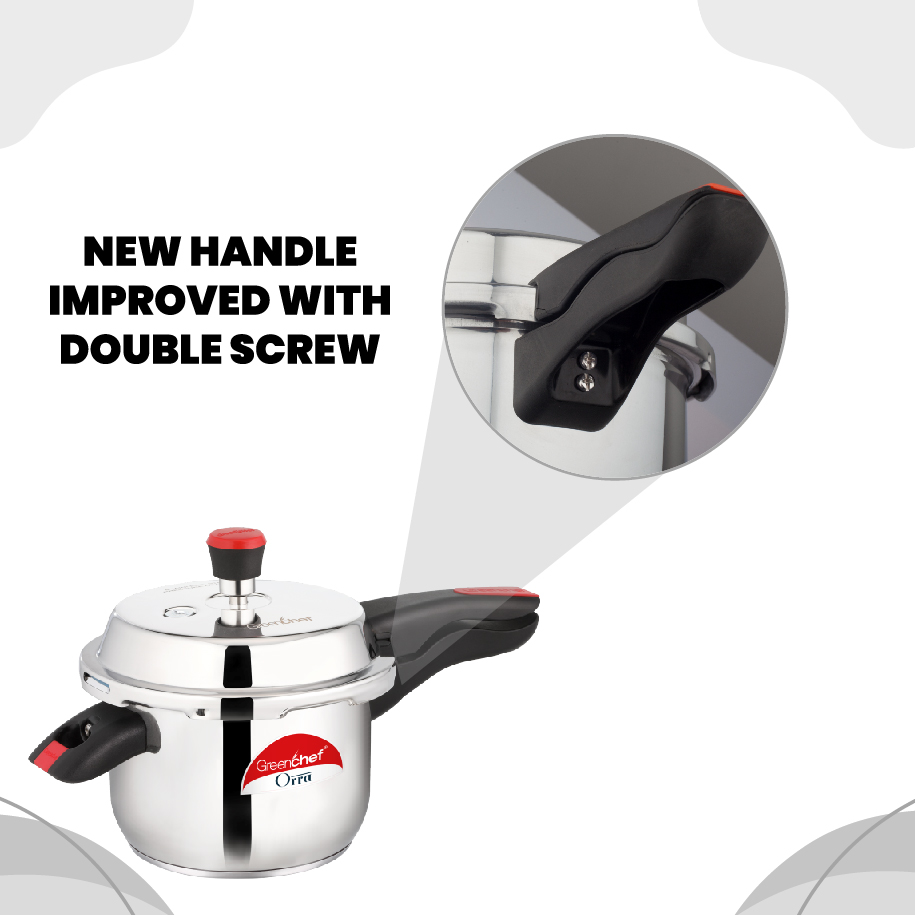 Handle with Double Screw
Handles are an integral part of any pressure cooker and is often the weakest in most of the pressure cookers. However, the Greenchef's cooker handle has a double screw anti-rotating handle that stays firm and in place for a long time.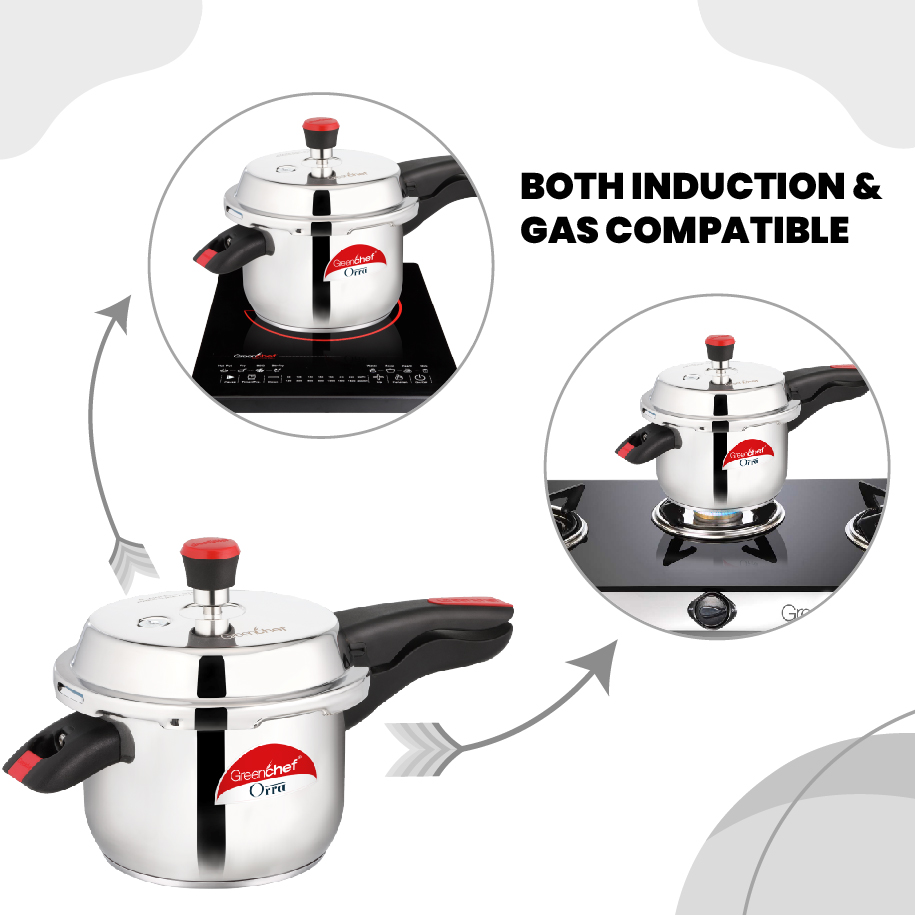 Induction and Gas Compatible
Greenchef Orra induction base stainless-steel pressure cooker is multi-top compatible. Therefore, it can be used on standard gas, induction and electric cooktops. The base of the cooker remains flat without bulging or becoming concave.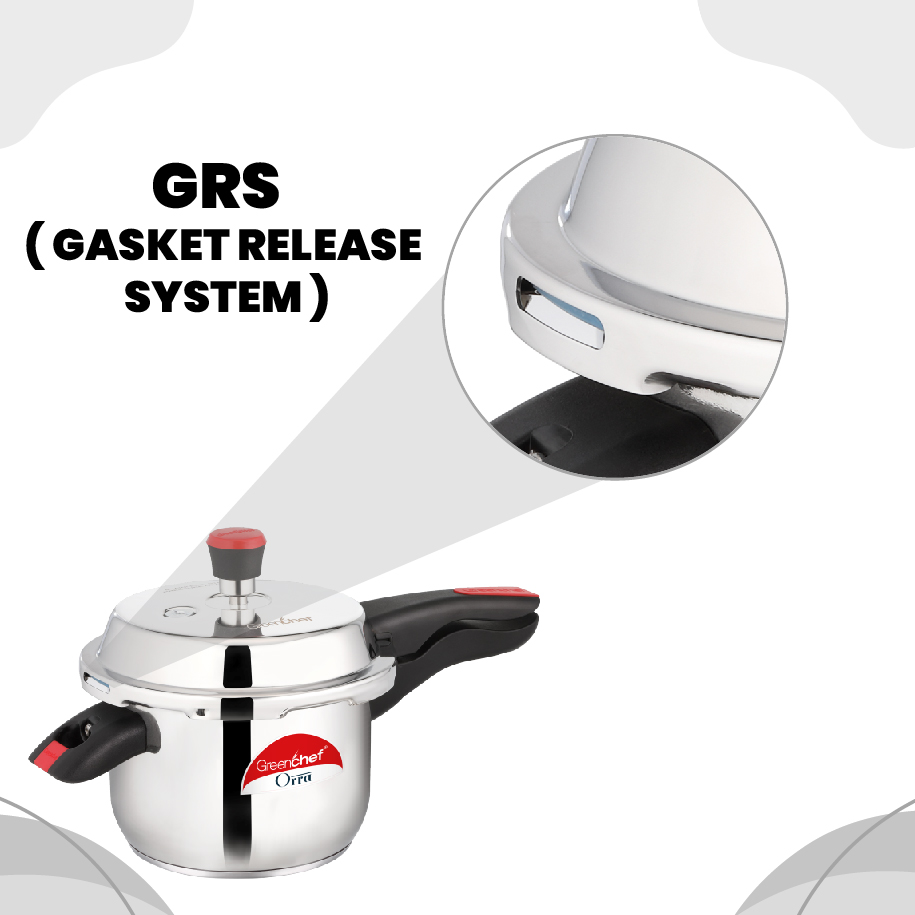 Gasket Release System
Greenchef Orra cooker features a gasket release system that is a safe outlet to release surplus steam and pressure. In case there is any blockage of the vent tube, gasket will bulge and steam will release through the slot. Thus, making it extremely safe for usage.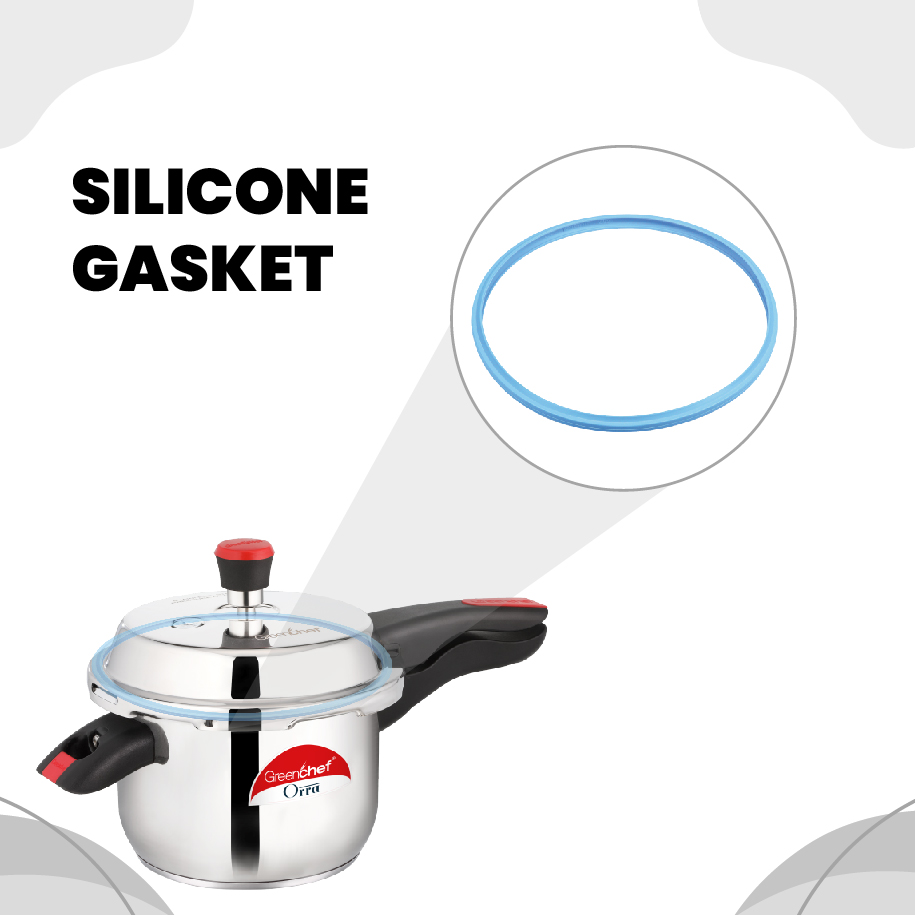 Food-Grade Silicone Gasket
Its ISI grade food safe rubber gasket is non-reactive and durable even when exposed to steam at high pressure and temperature. This enduring gasket does not interfere with the quality of the food.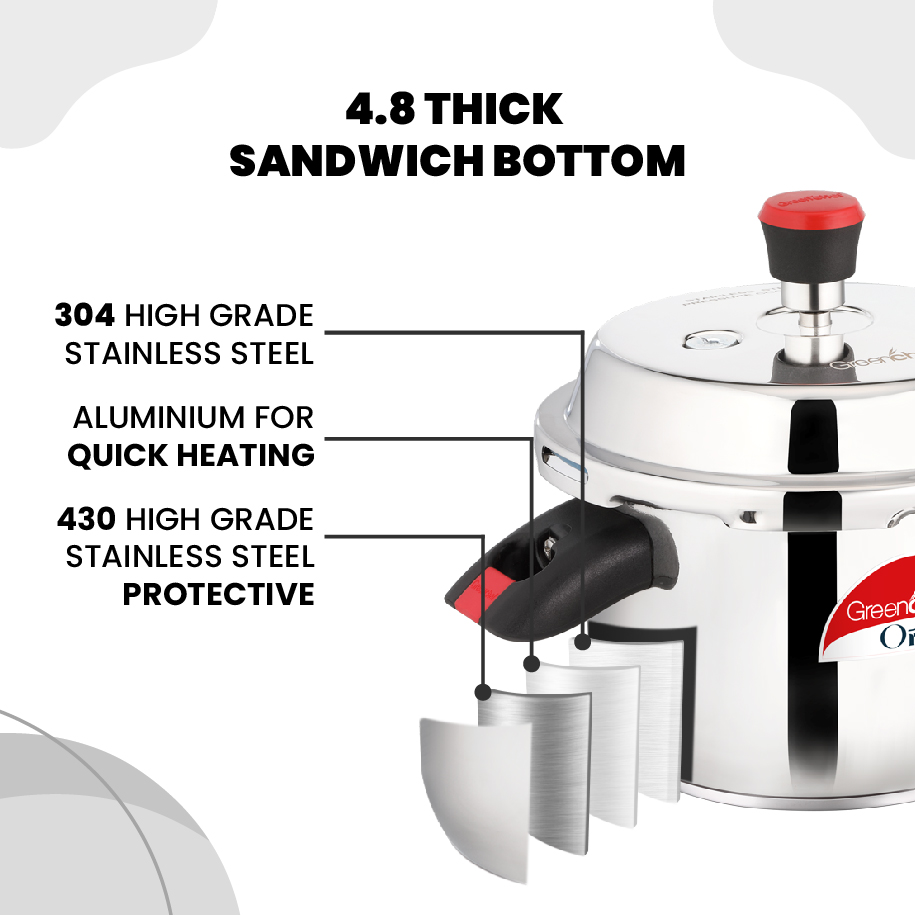 Thick Sandwich Bottom
Greenchef orra cooker comes with aluminium core - a good conductor of heat, sandwiched between food grade stainless steel and induction compatible stainless steel. This sandwich cooker bottom is 4.8mm thick, you can use this cooker on your gas or induction.
Ratings & Reviews
Have doubts regarding this product?