Greenchef 5Ltr Cooker,3Ltr Cooker,2Ltr Cooker CORAL COMBO
₹2,583.00
(Inclusive of all taxes)
Availability: In Stock
Sturdy Bakelite handles
Ergonomically designed
Cooking safe and time-saving
Both affordable and durable
Lock arrangements in the handle
| | |
| --- | --- |
| Model | Coral |
| Warranty | 5 years |
| Package Weight | 3.8kg |
| Material | Aluminium |
| Capacity | 2L, 3L & 5L |

Greenchef Coral Combo Aluminium Pressure Cooker (2L,3L&5 L)
Greenchef Coral pressure cooker combo of 2, 3 and 5 liters are perfect for your cooking needs. The body and lid are made from aluminum. Sturdy Bakelite handles provide extra grip and comfort, making it ideal for regular use. Ergonomically designed, made through food-grade virgin aluminum that stays bright, does not corrode. These cookers are easy to clean and extremely hygienic. Precision weight valve a safety feature to release pressure, which makes the cooking safe and time-saving for you. Greenchef pressure cookers are strong, safe and durable. Made from right quality material it is both affordable and durable. Use this cooker to cook a wide range of delicacies including rice, dal, sabzi preparations and more.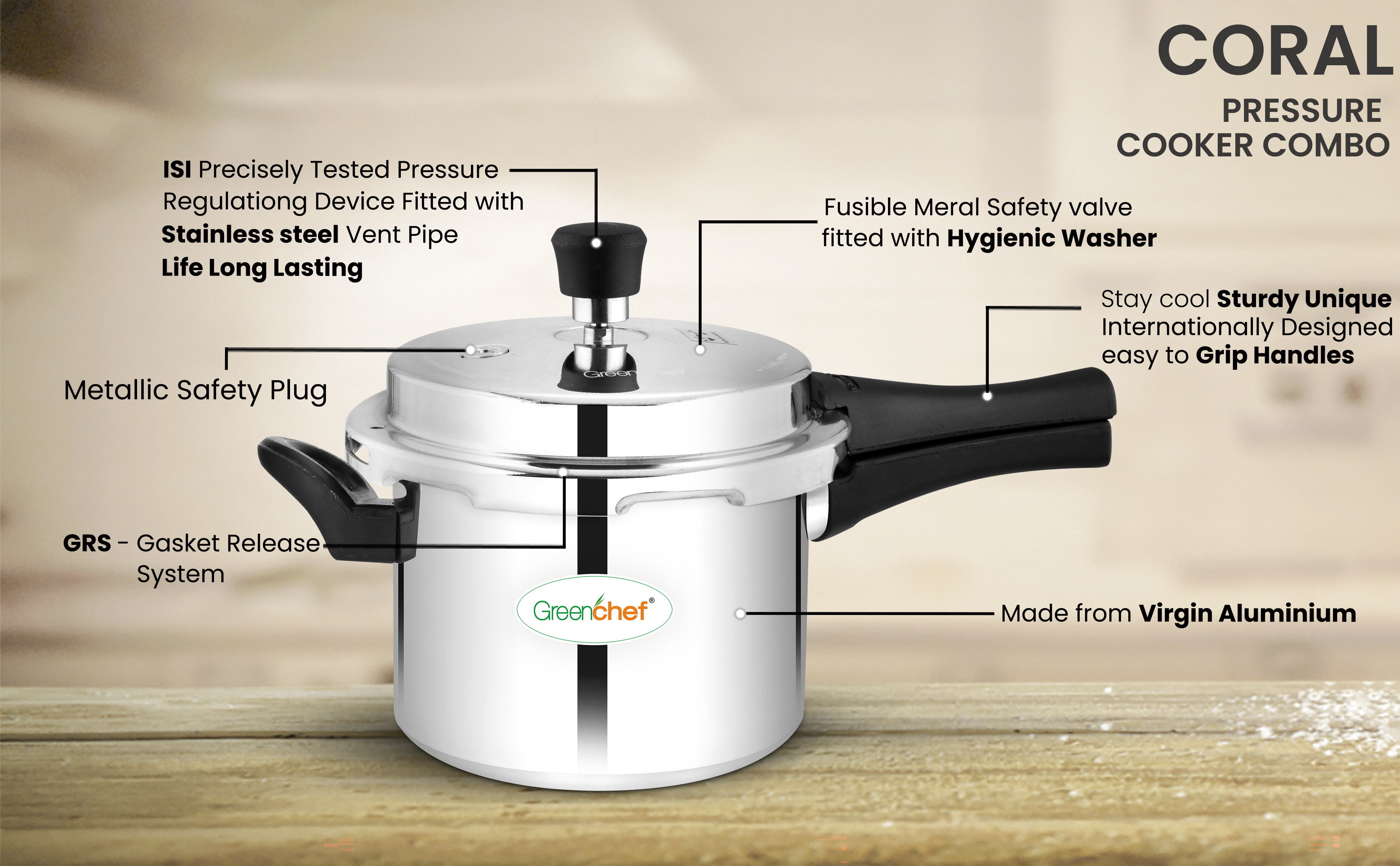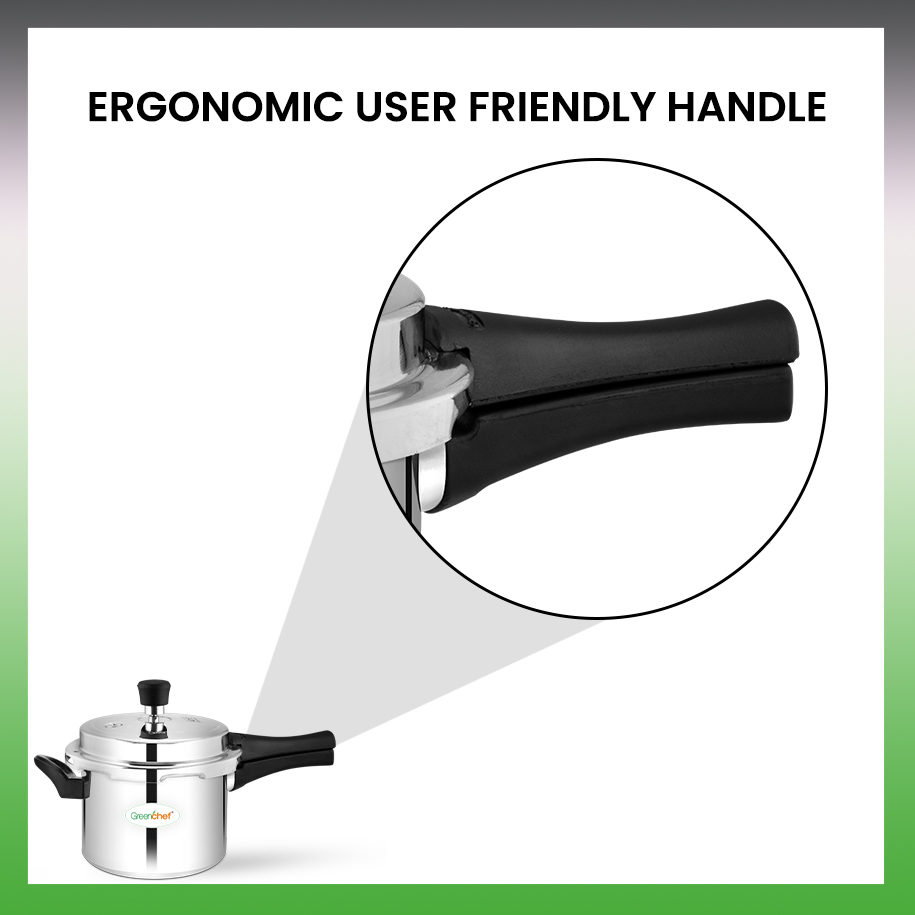 Comfortable Handles
Greenchef coral pressure cooker comes with stay-cool handles that are easy and comfortable to hold while cooking. The handles are designed to provide optimal comfort and protection from excessive heat when the cooker is in use. Not only do these handles provide a firm grip but they also ensure easy maintenance.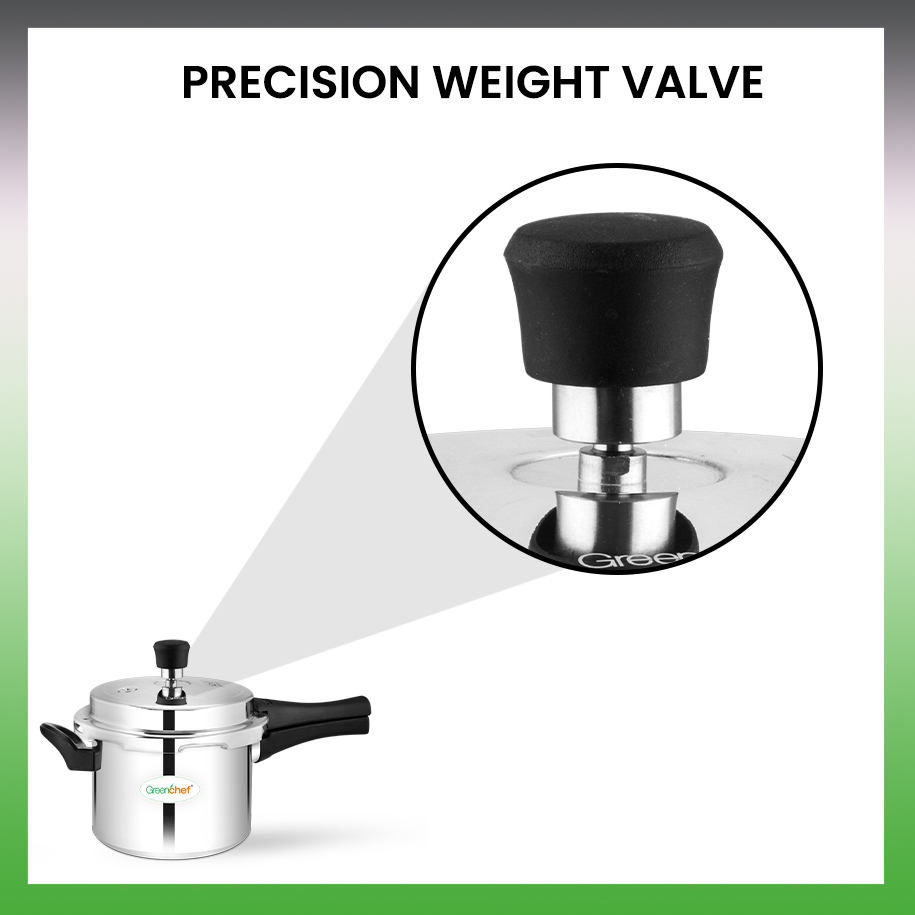 Precision Weight Valve
To ensure the first level of safety, Greenchef Coral Pressure Cooker comes with an aluminum precision weight valve, coated with steel for durability and makes your cooking safe & time-saving. It is easy to insert & remove and helps reduce sprouting of frothy food.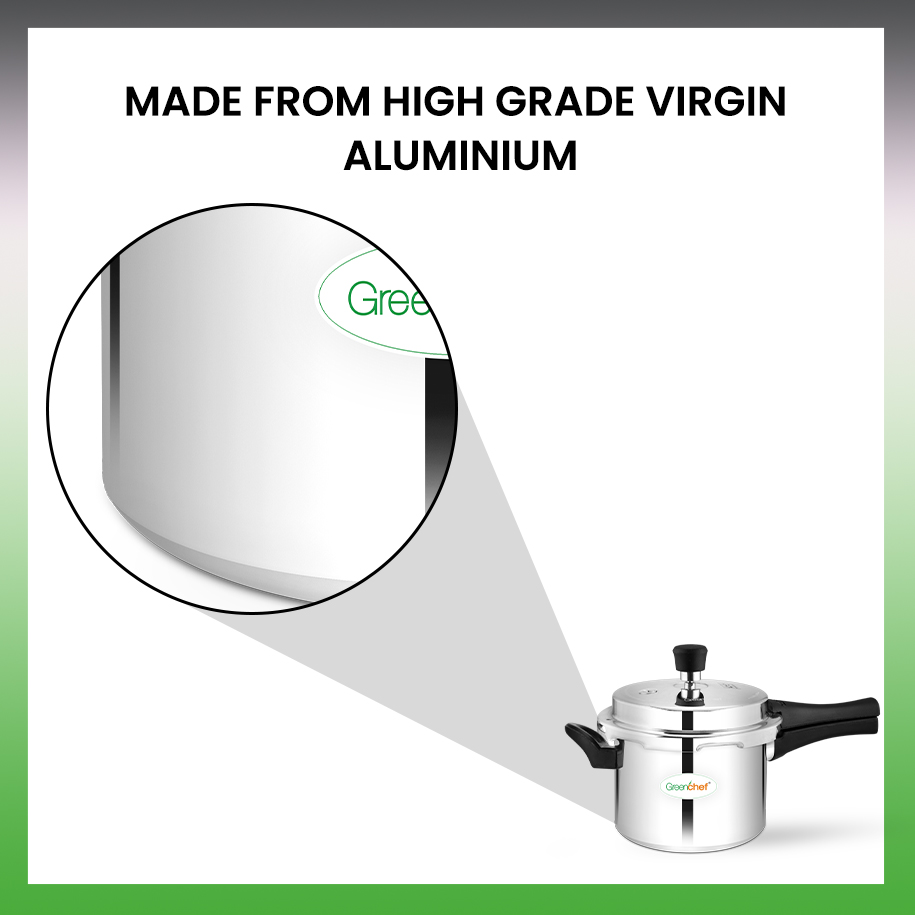 Virgin Aluminium Body
Greenchef Coral pressure cookers are made of virgin aluminum metal. Virgin grade aluminum conducts heat efficiently and is known for its ability to resist corrosion. Hence, these cookers will cook faster for years to come.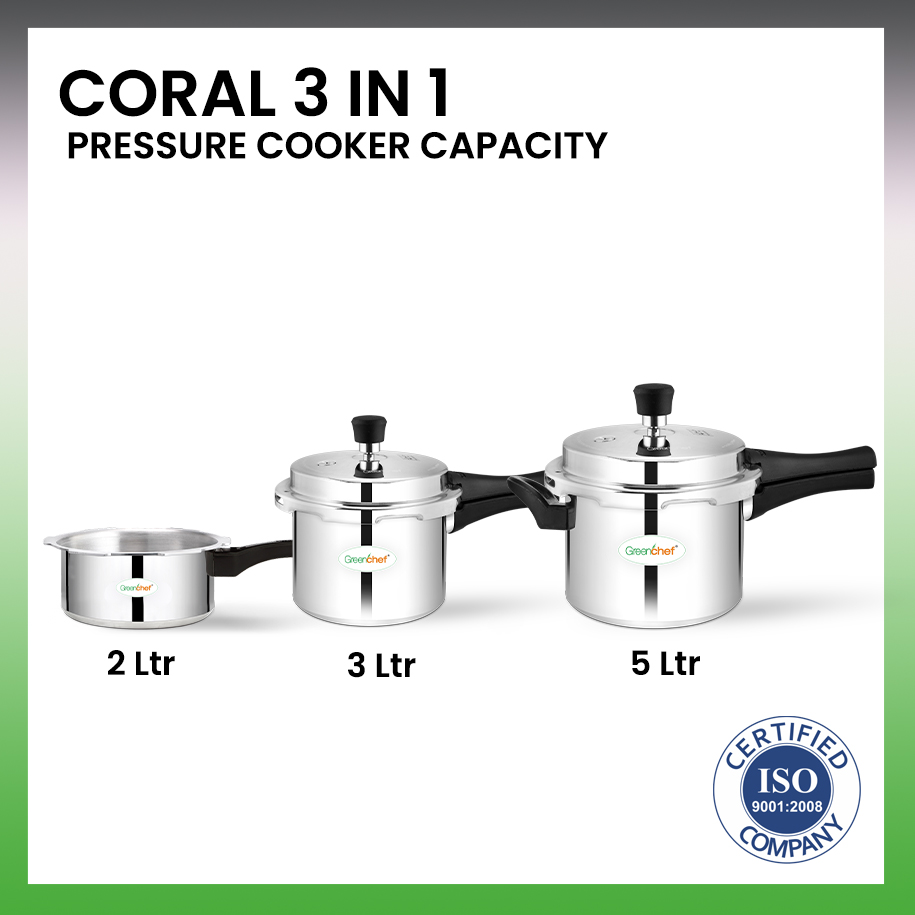 Combo Cookers Capacity
Greenchef brings to you the latest range of aluminum pressure cookers. Coral cookers combo available in three sizes which is 2, 3 and 5 liters. You can safely use this pressure cooker for your daily cooking needs.
Ratings & Reviews
Have doubts regarding this product?