Greenchef Inner Lid Induction Base Cooker 3lts
₹1,466.00
(Inclusive of all taxes)
Availability: In Stock
Virgin aluminium
Firm and heat resistant
Safety valve
Locking loop
Precision Weight Valve
User Friendly Handle
| | |
| --- | --- |
| Model | Inner lid cooker |
| Warranty | 5 years |
| Package Weight | 1.52kg |
| Package Weight | 1.52kg |
| Material | Aluminium |
| Capacity | 3L |
| Special features | Induction Base, Inner lid |

Greenchef Inner lid Aluminium Cooker IB (3L)
Greenchef inner lid aluminium pressure cooker features a 3 litres capacity and comes with ergonomic handles for comfortable grip. These handles are highly durable. Made from high-quality aluminium, you can safely use this pressure cooker for your daily cooking needs. Equipped with safety measures such as a metallic safety plug and a gasket release system, the Greenchef aluminium pressure cooker is built to provide you with an easy and safe cooking experience. Featuring a simple and easy-to-use design, you can use this pressure cooker to cook a wide variety of dishes with relative ease. Its ergonomically well-designed handles are very user-friendly and heat resistant.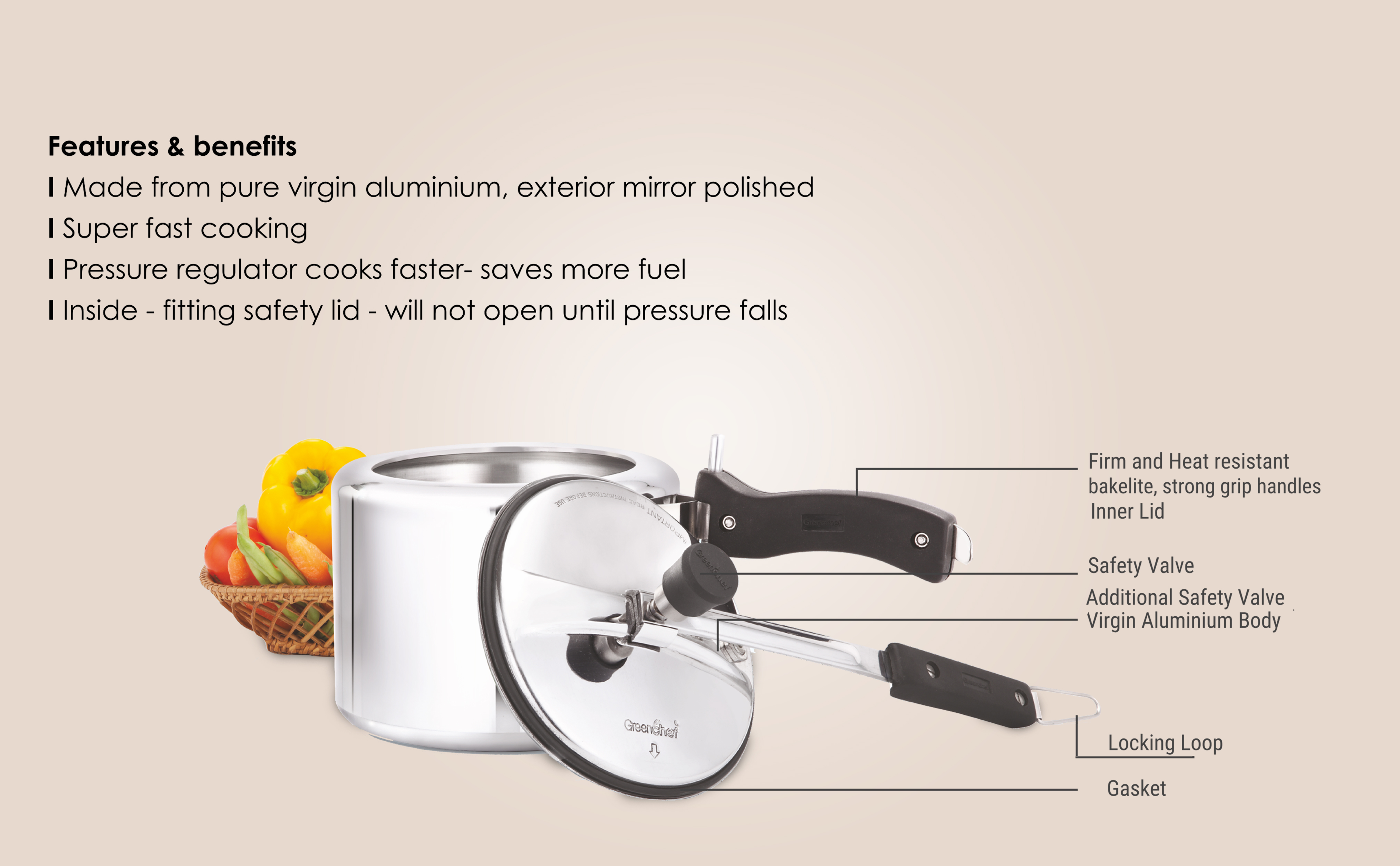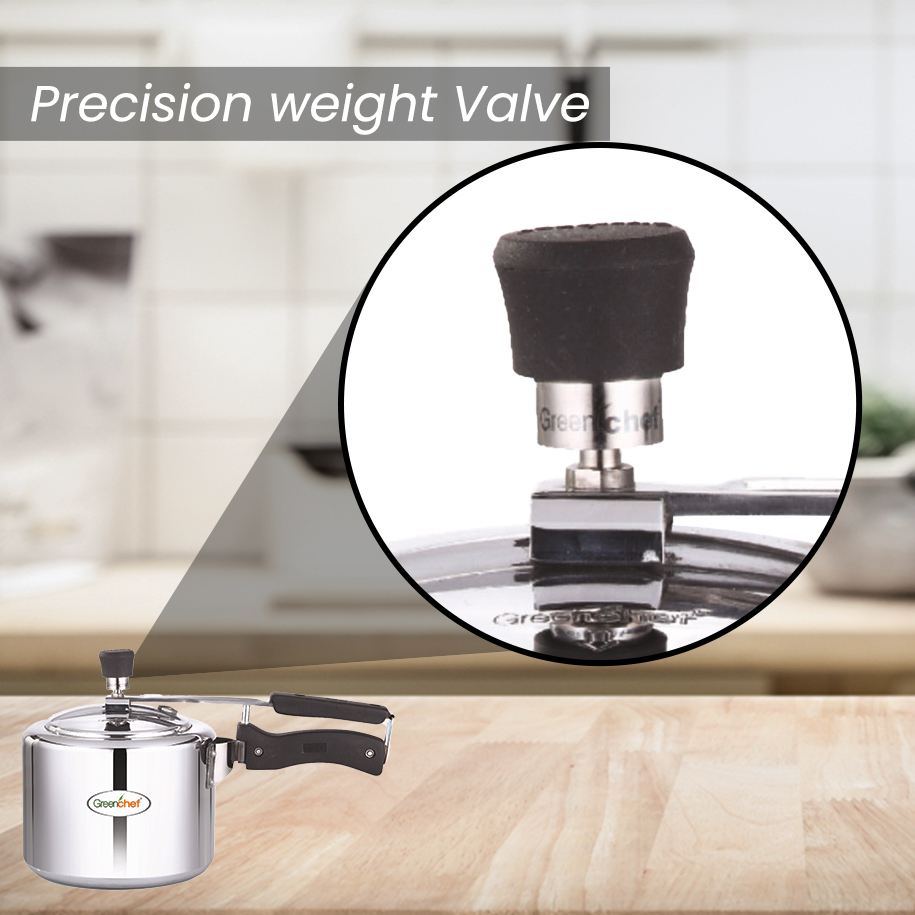 Precision Weight Valve
To ensure the first level of safety, Greenchef Pressure Cooker comes with a stainless-steel precision weight valve. By regulating the cooking steam pressure, this valve saves your time and also keeps you safe.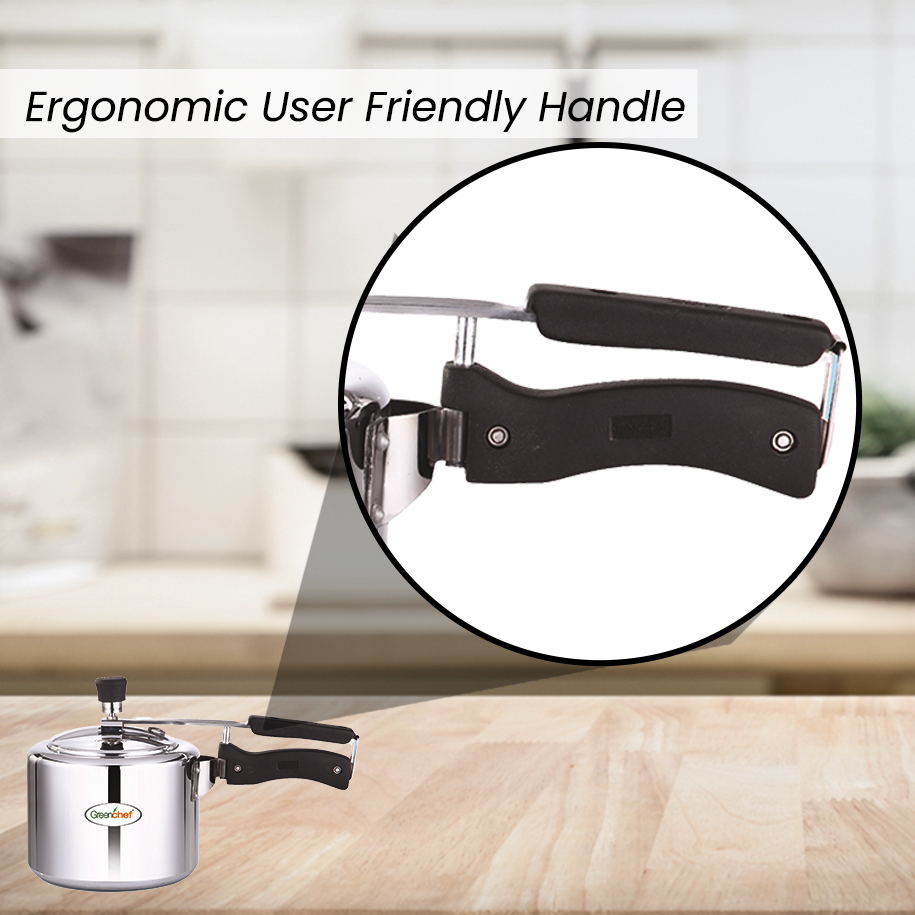 User Friendly Handle
Handles are an integral part of any pressure cooker and is often the weakest in most of the pressure cookers. However, the Greenchef's cooker handle has an anti-rotating handle that stays firm and in place for a long time.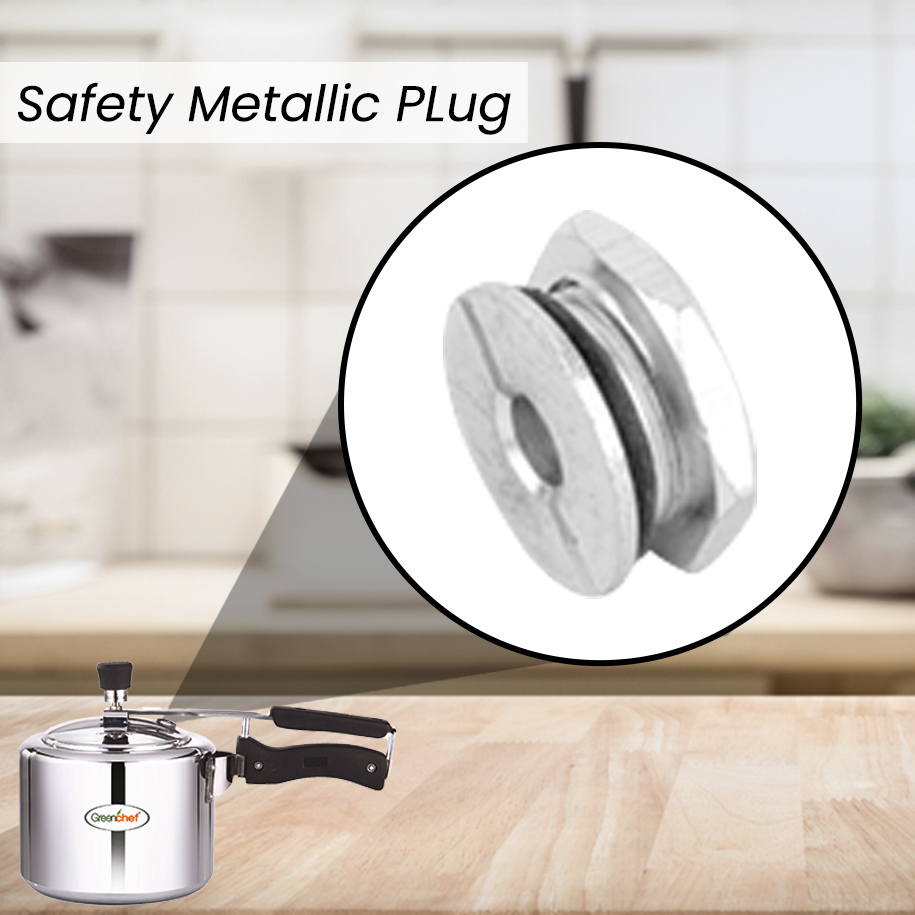 Safety Metallic Plug
This cooker comes with metallic plug. Single safety plug releases pressure when the vent gets blocked. It is fitted on the lid which releases extra pressure when it rises beyond a safety level. The automatic Safety Valve is positioned such that, if it operates, the steam and food are deflected safely downwards.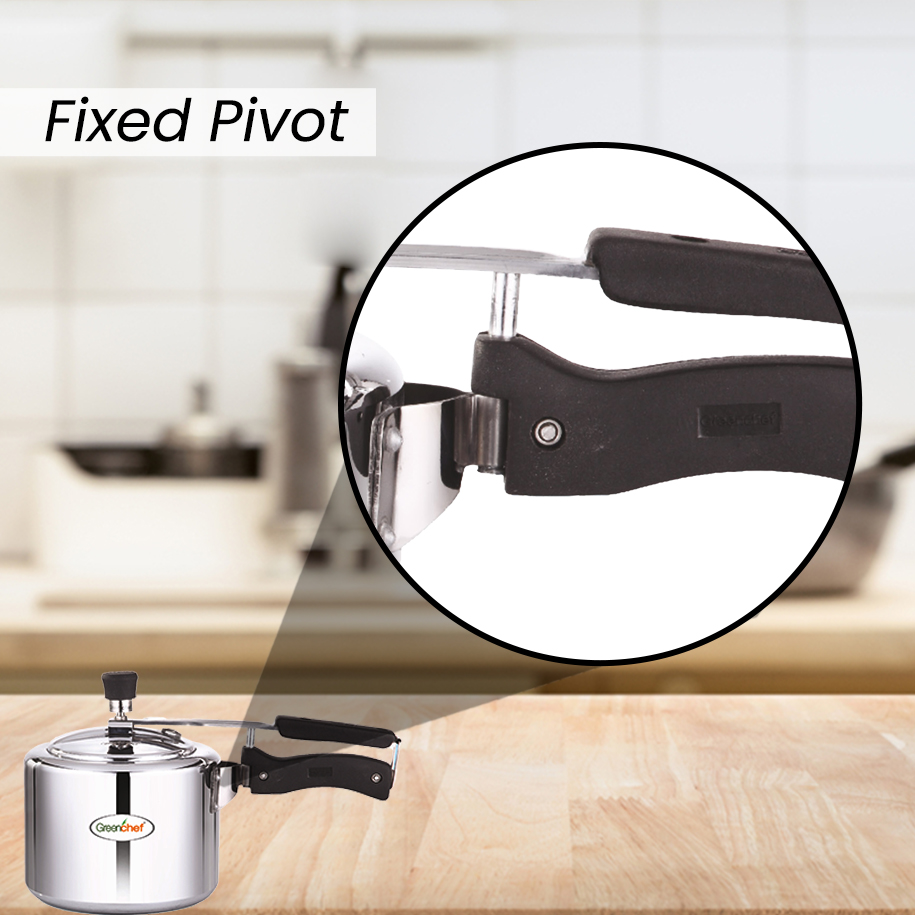 Fixed Pivot
The fixed sturdy pivot assists the self-centralizing lid in locking securely and safely in place, ensuring a steam-tight seal. It is also designed so that no undue pressure is put on the handles, as it is part of the metal handle itself. Thus, the handles last longer.
Ratings & Reviews
Have doubts regarding this product?