Greenchef LPG Stove 1Burner Fiesta
₹1,883.00
(Inclusive of all taxes)
Availability: Out of Stock
Rustproof legs
Backlit Knob
Easy to Clean
Affordable price
High-quality stainless-steel
Long lasting
| | |
| --- | --- |
| Model | Fiesta |
| Number of Burners | Single |
| Burner type | Brass burners |
| Nozzle | Right side |
| Product Dimension | 30.5*35*14 cm (L*W*H) |
| Ignition Type | Manual |
| Package Weight | 1.07kg |
| Warranty | 2 years |

Greenchef Stainless Steel Fiesta single Burner Gas Stove
This Greenchef Fiesta gas stove is made of high-quality stainless steel and features safety features. Its compact size and stylish appearance make it a must-have in your kitchen. Our Anti-Skid Feet prevent the stove from getting stuck in place when subjected to high pressure or force. This ensures that it stays stationary even when the temperature gets too hot. The non-reactive surface of this product allows it to stand up to high temperatures. It is also ideal for use with heavy & large vessels. Safety & Comfort The knobs are designed to provide the best possible safety while cooking.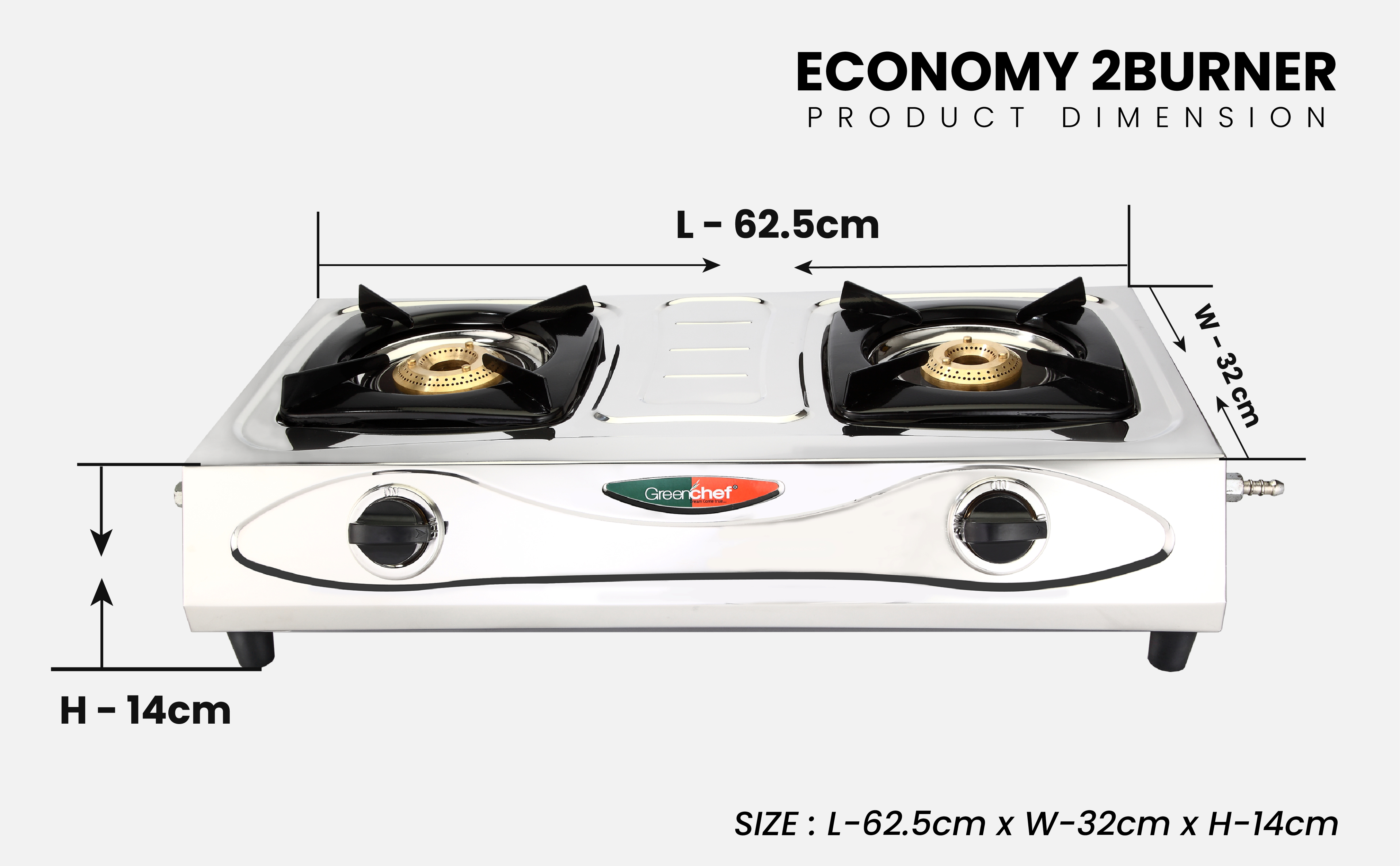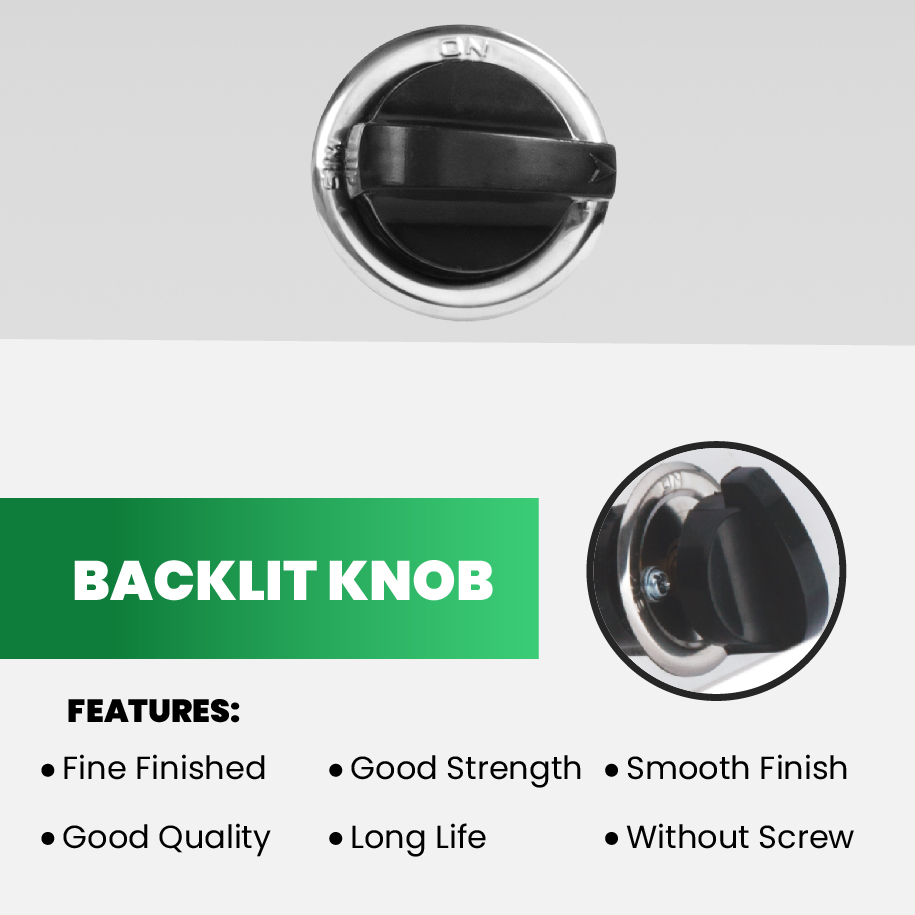 Back-lit knob
The knobs are designed to provide comfort and safety while cooking. With two ergonomically designed knobs, one can easily adjust the flame and heat of the burners.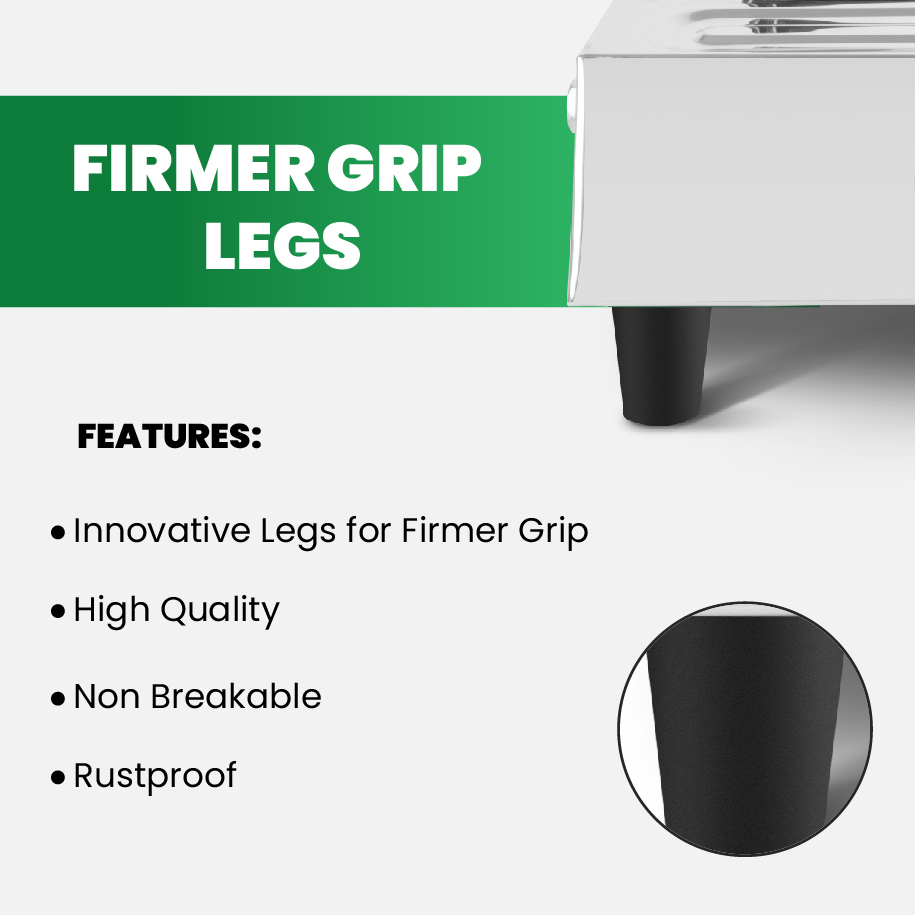 Firmer Grip Legs
The Greenchef Economy gas stove features non-breakable and rust proof legs for a firm grip. Its Anti-Skid Feet prevent the stove from moving when pressure or force is applied.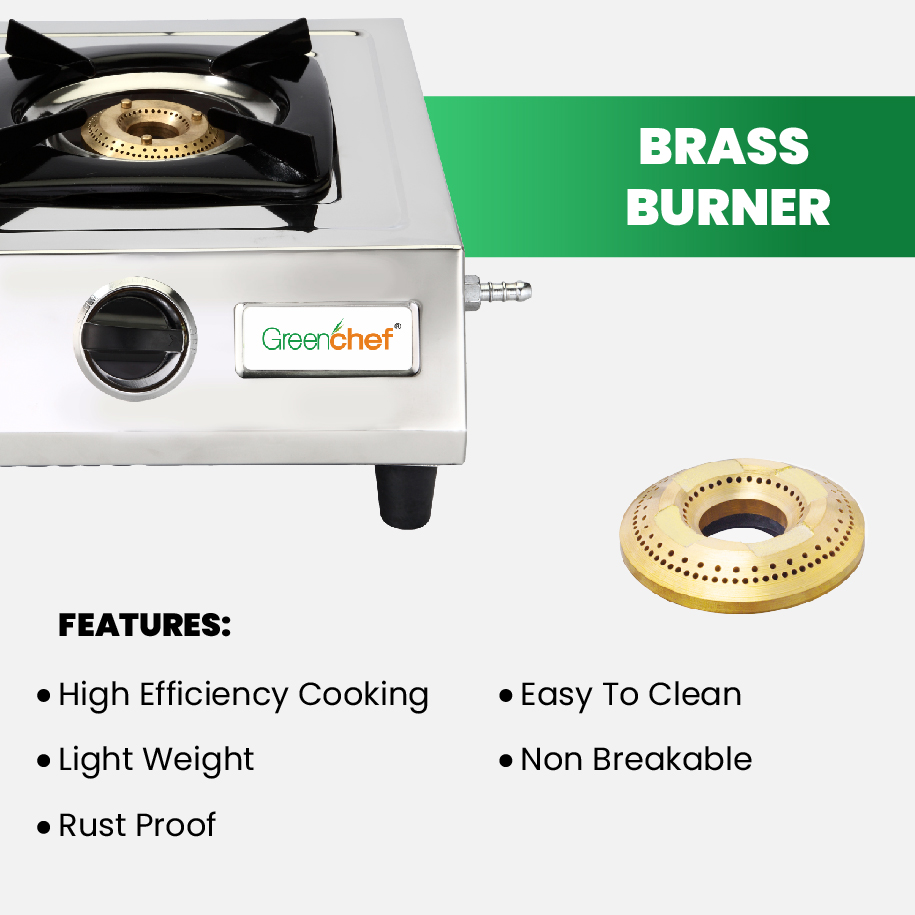 Brass burner
Greenchef's  Fiesta LPG gas stove burners are made from brass which is more economical than traditional LPG burners. They provide long-lasting and efficient heat.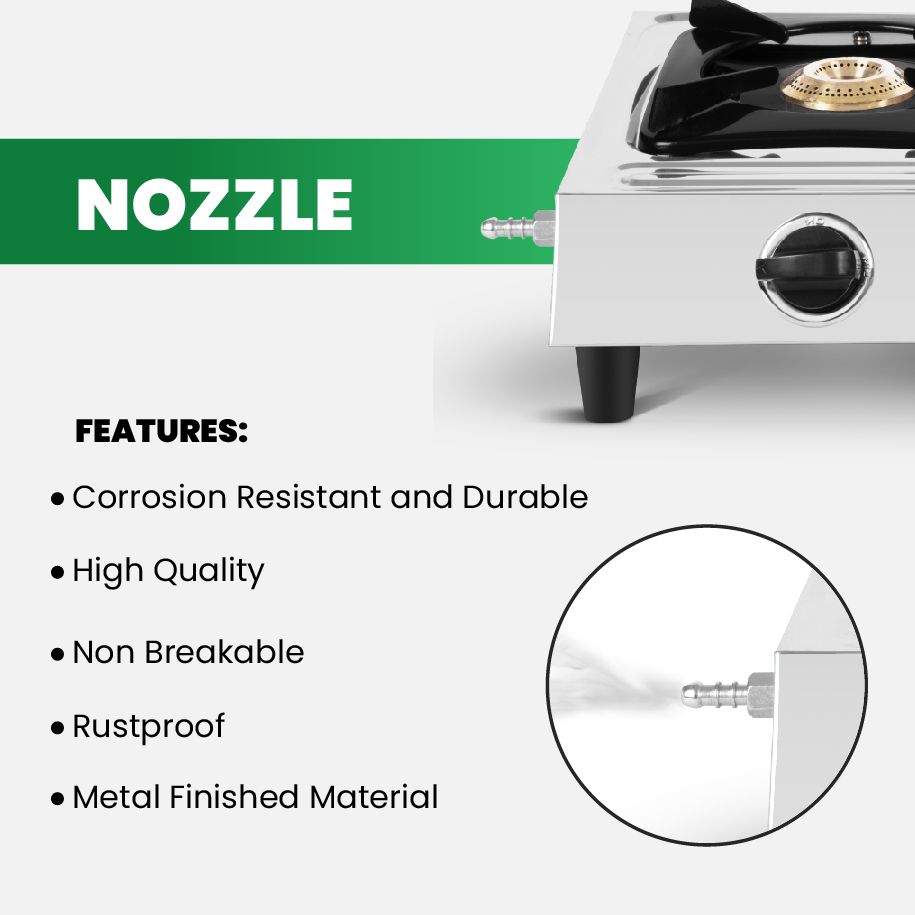 High-Quality Nozzle
Greenchef Fiesta gas stove comes with a high-quality nozzle which is non-breakable and rustproof. This gas stove is equipped with a fixed type gas nozzle on the side.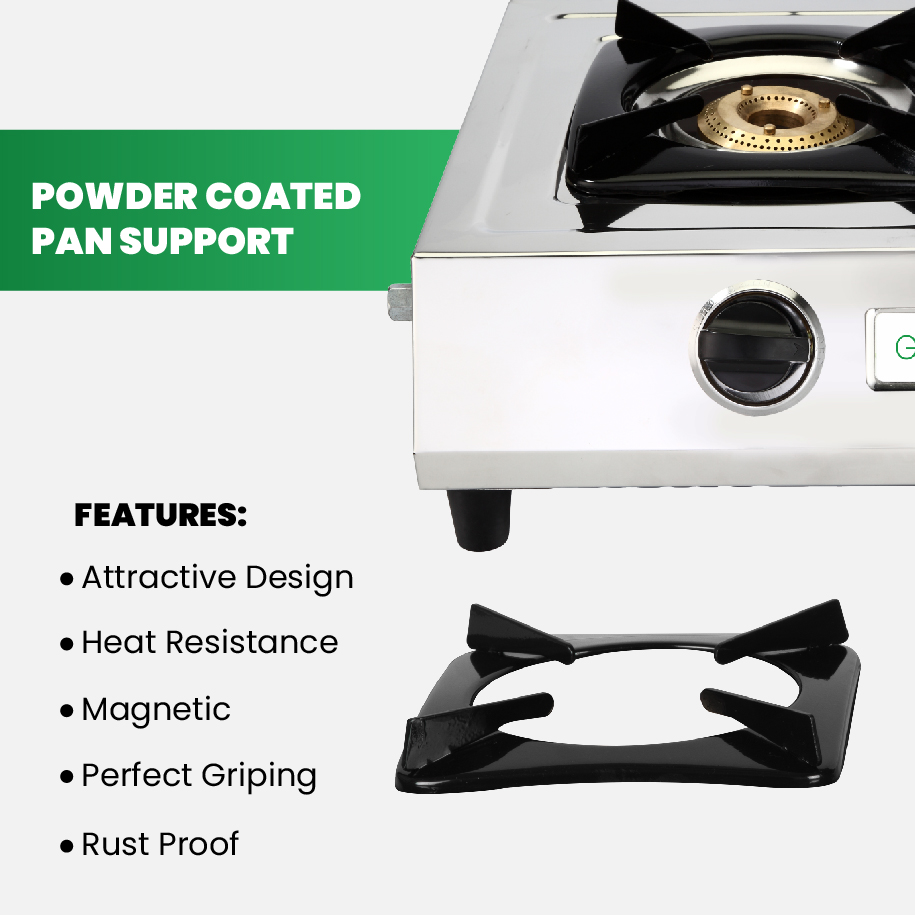 Powder Coated Pan Support
Powder-coating pan stands increase the longevity of the product. Since this coating is scratch free and non-reactive, this quality comes in handy while cooking, enhancing its efficiency. It accommodates all major pan sizes including heavy & large vessels.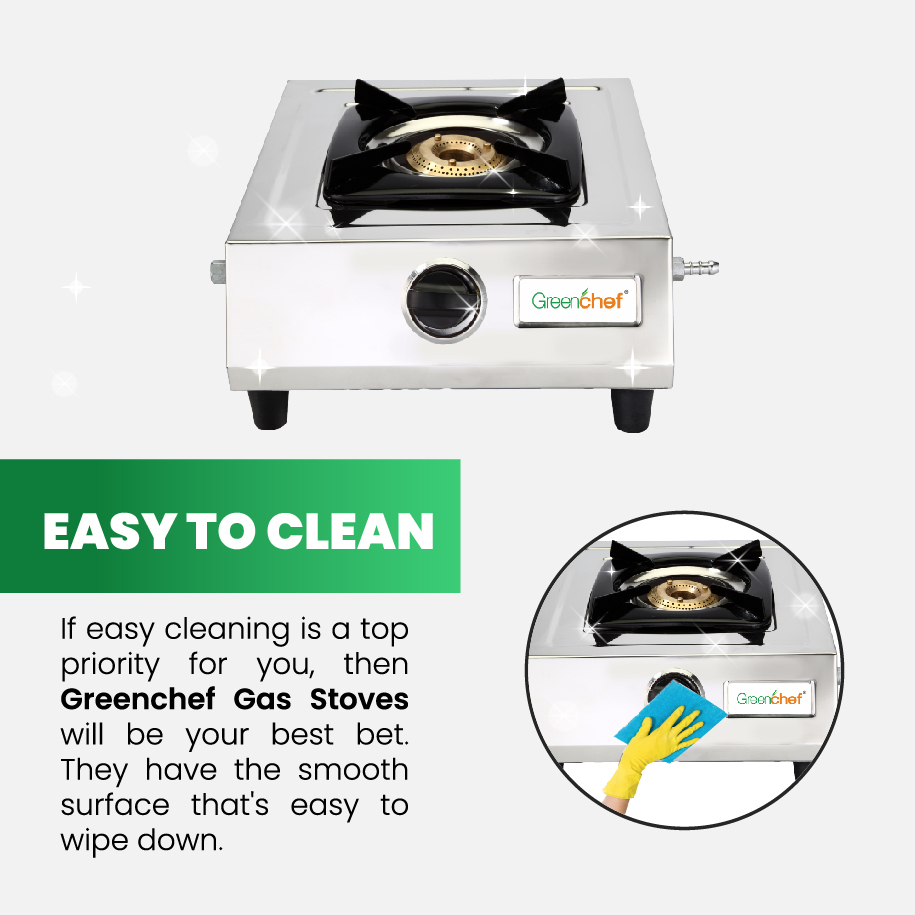 Easy to Clean
Greenchef Feista gas stove is designed to last long. It ensures easy cleaning and maintenance while being utmost convenient to use
Ratings & Reviews
Have doubts regarding this product?