Greenchef Mixer Grinder KAPPA 1HP 3Jars
₹4,249.00
(Inclusive of all taxes)
Availability: In Stock
Equipped with a powerful motor
Smooth and fast blending
Dynamically balanced blades
Resists corrosion
Gives an elegant look
| | |
| --- | --- |
| Model | Kappa |
| Warranty | 5 years warranty on motor / 2 years warranty on body |
| Package Weight | 3.9kg |
| Wattage | 1HP |
| Number of jars | 3 |
| Color | Blue |

Greenchef Kappa Mixer Grinder
The Green Kappa 1HP motor-equipped mixer grinder has 3 stainless steel jars, and it features a smooth and fast blending process. Its blades are designed to lift the food and keep it in place while the machine is in use. This unit is also equipped with a vacuum base. The Greenchef Kappa 1HP motor-powered mixer is equipped with 3 removable steel jars. It features a self-inflating motor that helps in blending smooth and quick. Its blades lift the food and the resulting product is a fine blend of its contents. This kitchen tool is also equipped with an anti-slip base. The stylish handle and easy-grip handles make these jars ideal for easy handling. The sturdy ABS body is built to last for years and can resist breaking even in heavy use. These jars are also designed with an unbreakable ABS body.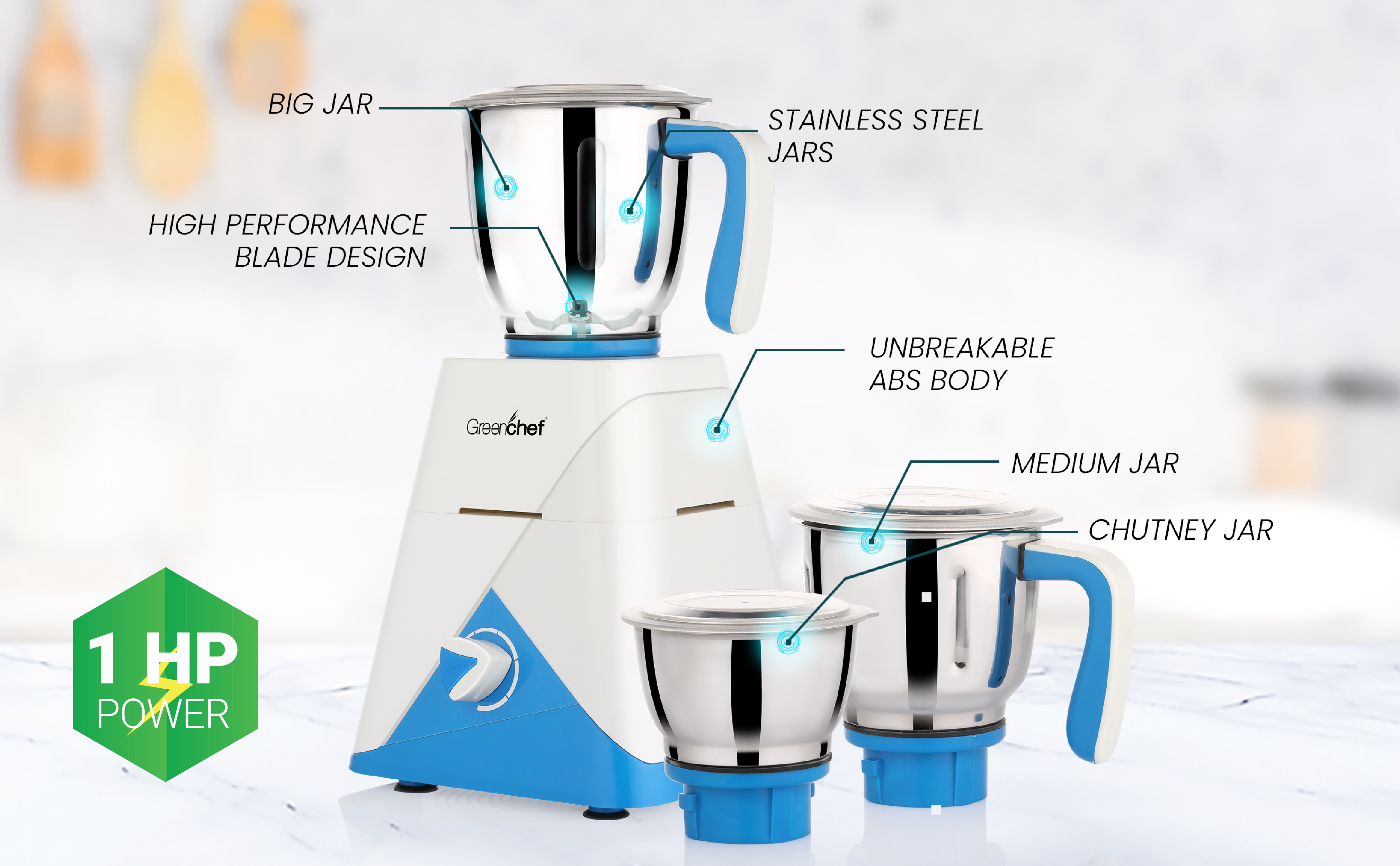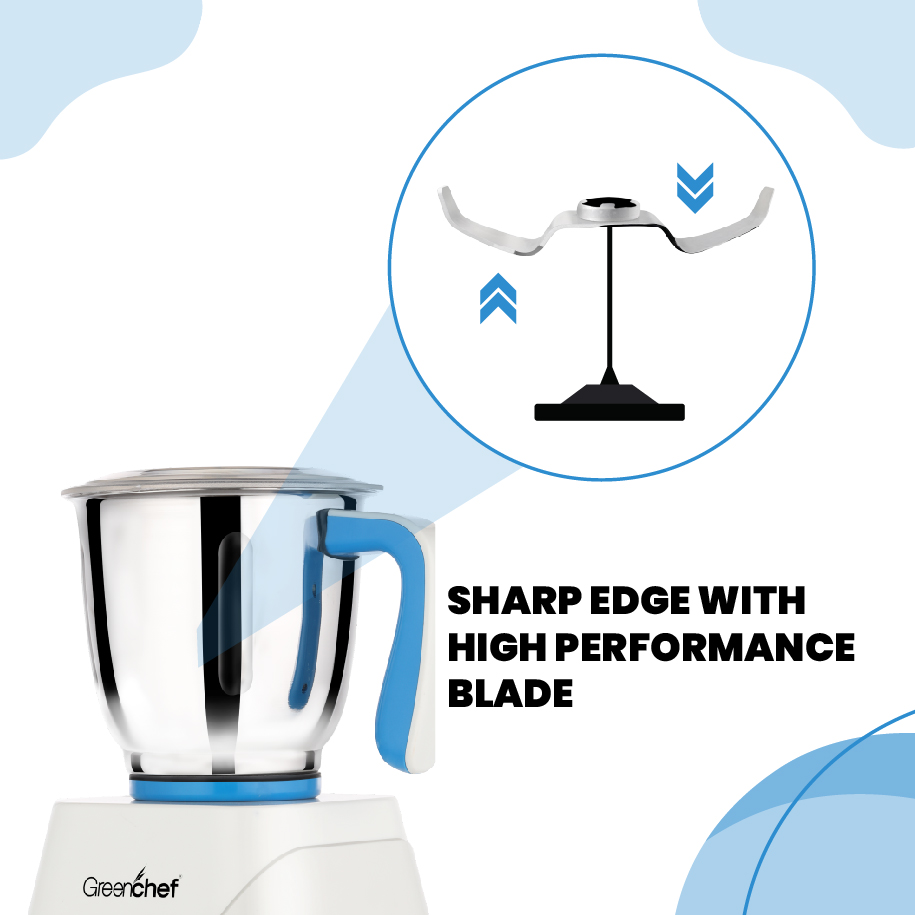 High Performance Blade
The blades of these tools help in cutting the toughest ingredients for making the finest pastes and purees for quick and smooth cooking. They are designed to work seamlessly with different kinds of food.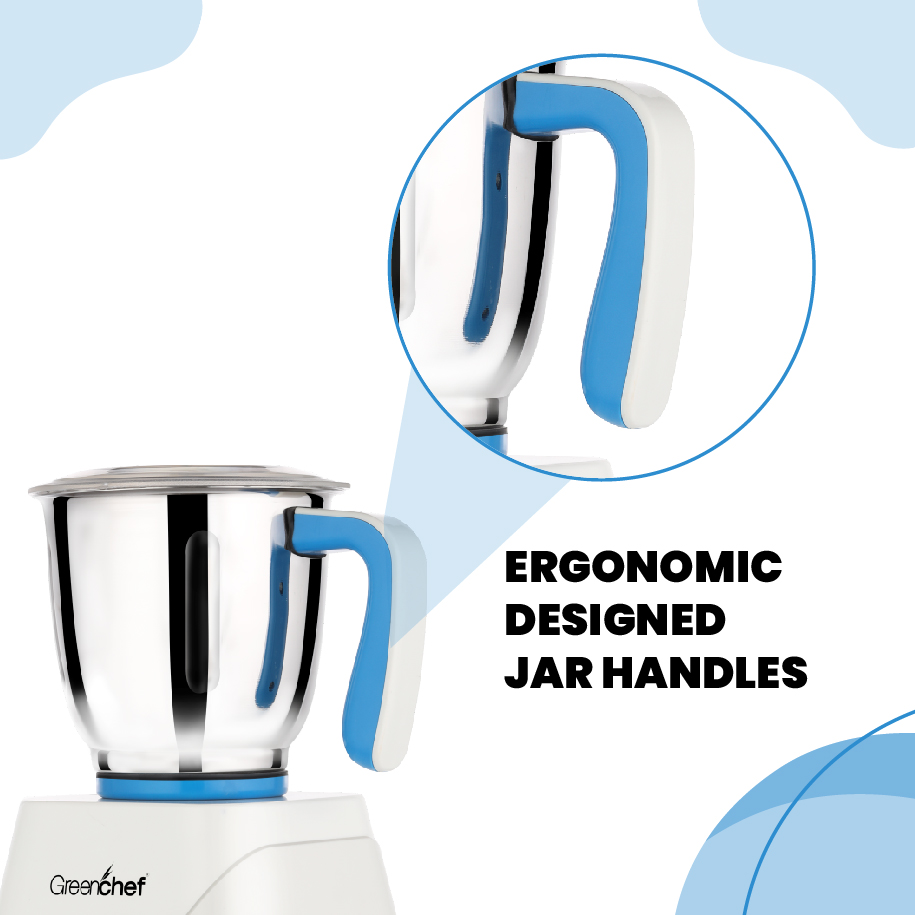 Ergonomic handles
The fashionable handles are designed to add a touch of style to the jars while being ergonomically designed to allow easy handling. These handles are built with strong enough to hold heavy batches of ingredients without breaking.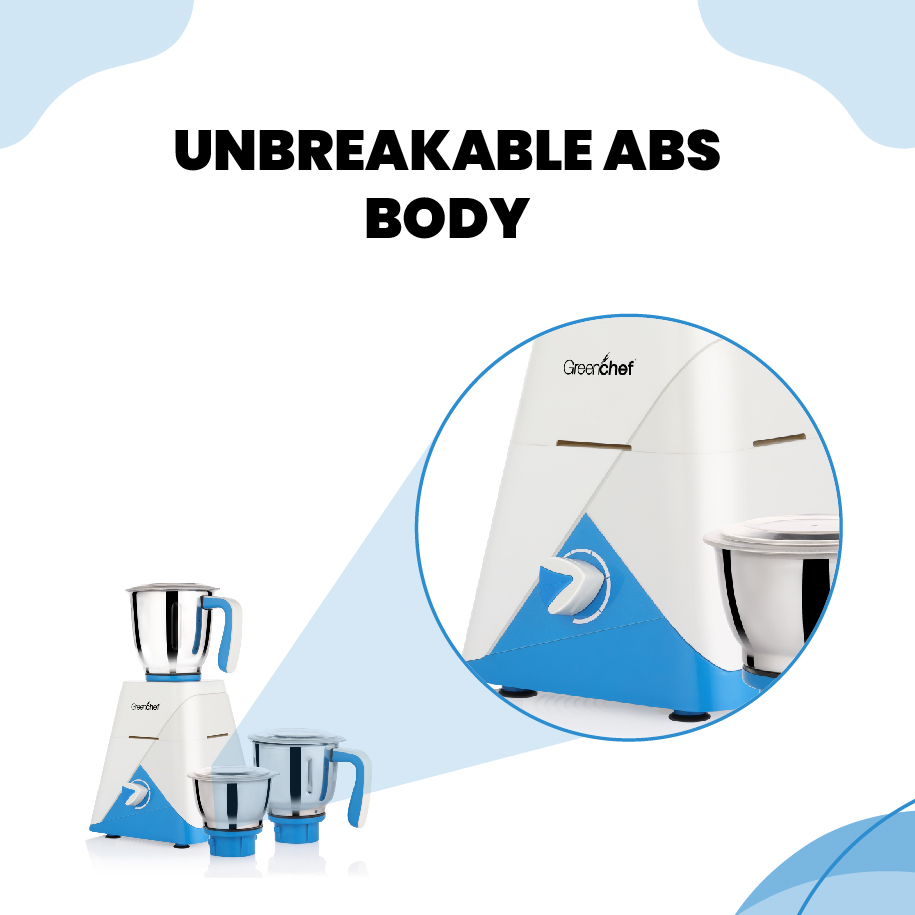 Unbreakable ABS Body
The Greenchef Mercury mixer features an ABS body that will not rust or corrode after being used for a long time. This makes it a great addition to your kitchen.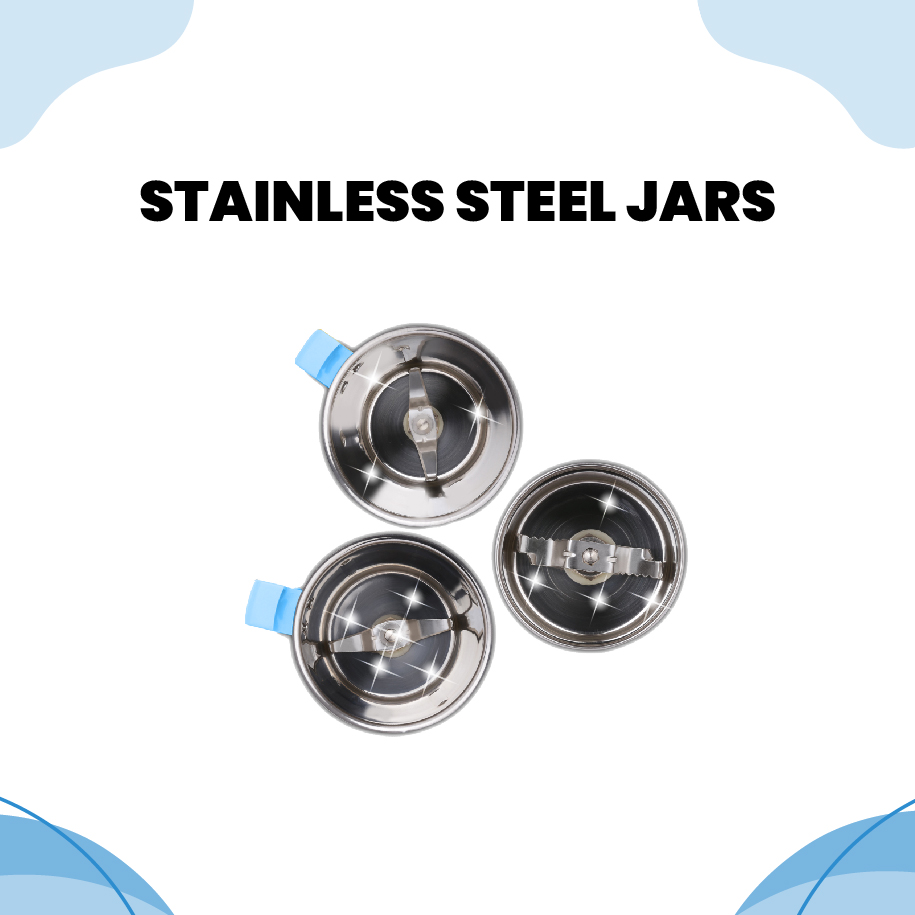 Stainless Steel Jars
These durable and attractive stainless-steel jars are made of food-grade material. They are great for storing food safely.
Ratings & Reviews
Have doubts regarding this product?