Greenchef SS Kettle 1.5ltrs
₹1,083.00
(Inclusive of all taxes)
Availability: In Stock
Suitable For: Water, Tea & Soups
Stainless Steel Body
Consumes: 1500 W
Capacity: 1.5 L
| | |
| --- | --- |
| Model | Electric kettle |
| Capacity | 1.5L |
| Wattage | 1500W |
| Warranty | 1 year |
| Package weight | 1.2kg |
| Power Indicator | Yes |
| Dry Boil Protection | Yes |

Greenchef 1.5L Electric Kettle
Prepare hot water, instant tea, etc, in a matter of minutes with Greenchef Electric Kettle. With attractive features like automatic cut-off, ergonomically designed handles, unique designs with attractive finishes, lightweight and compact, making it easy to carry. It will quickly heat and lasts the heat of the water for a long. It is a quick, efficient, and convenient, 1.5 Litre Electric Kettle. It comes with a special elegant handle for a comfortable grip. This electric kettle gives you unmatched efficiency with its effortless functionality from a simple press button. This helps you to get hot water or liquids at your desired temperature. The product is loaded with convenient features which are safe and effective along with style. Now enjoy any hot beverages whether it is green tea, black tea, a cup of hot coffee, or hot chocolate with a Greenchef 1.5 Litre Electric Kettle. 360-Degree Rotational Base Greenchef electric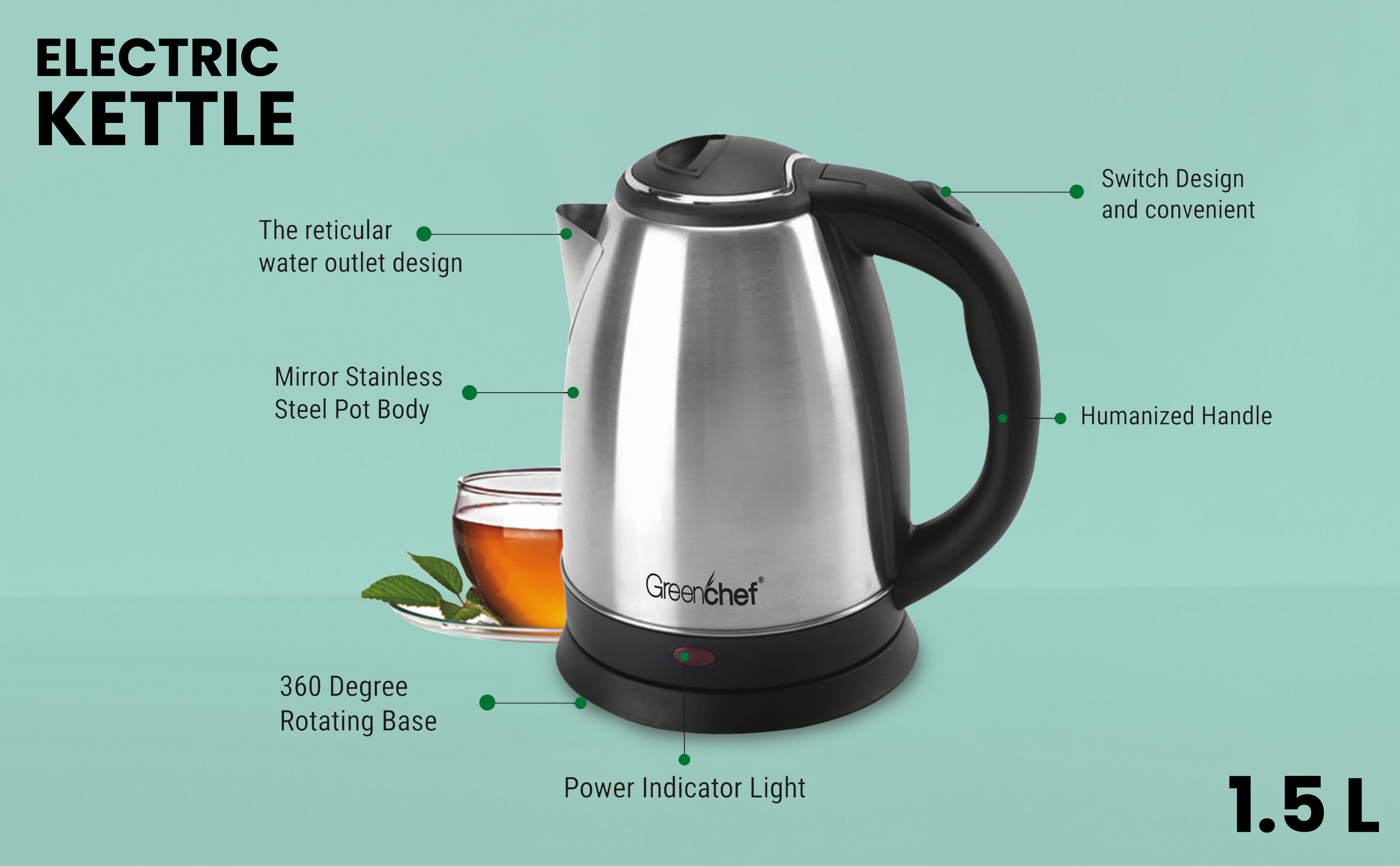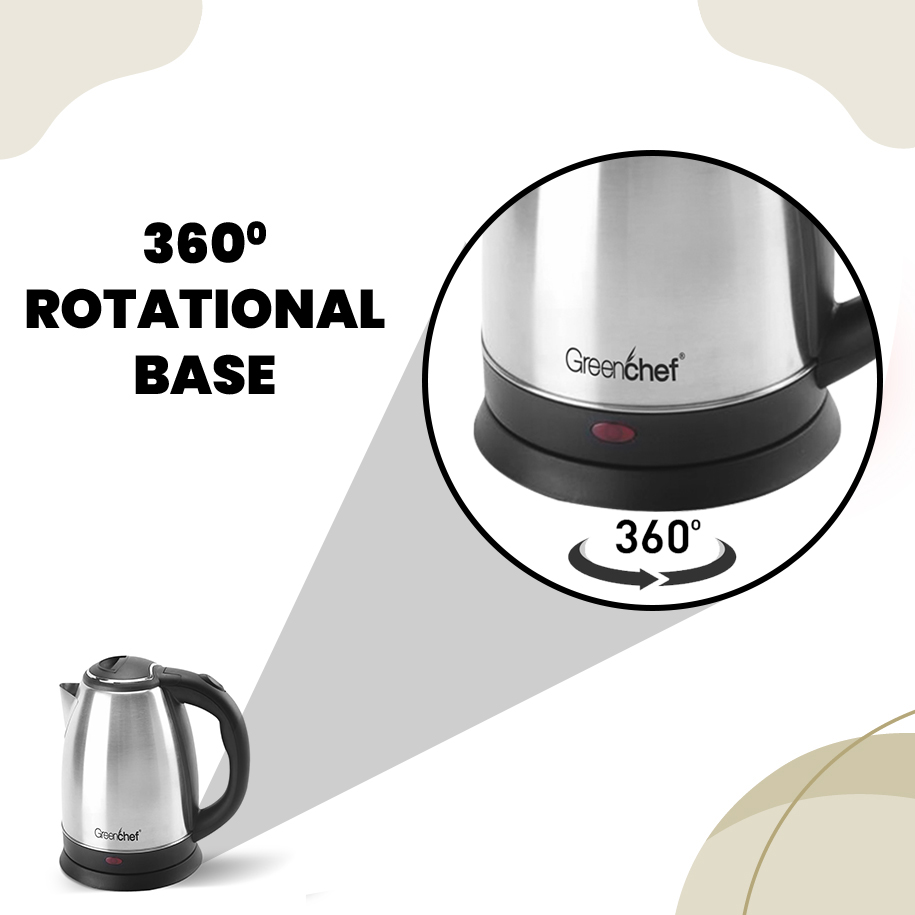 360-Degree Rotational Base
Greenchef electric kettle's 360-degree swivel power base lets you plug in this appliance in any direction. The contact point is designed in such a way that it provides power to the kettle only when the kettle is placed on it. The kettle can be easily detached from its power base, making it highly portable and easy to use.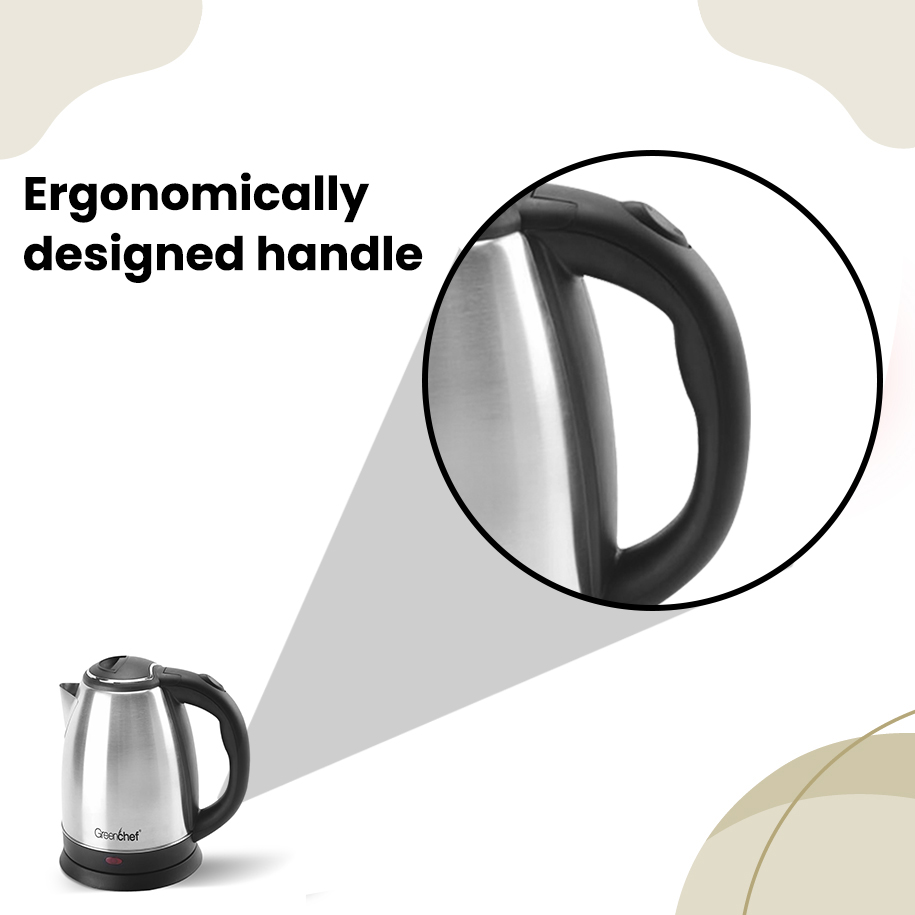 Ergonomically Designed Handle
This electric kettle comes with a cool-touch handle and lid which protects your hand from any burns while handling the kettle when it is powered on. This is an essential safety measure. The handle is designed in a way that gives an easy and strong grip. The design is so conveniently done that it allows maximum grip while accessing the lid button.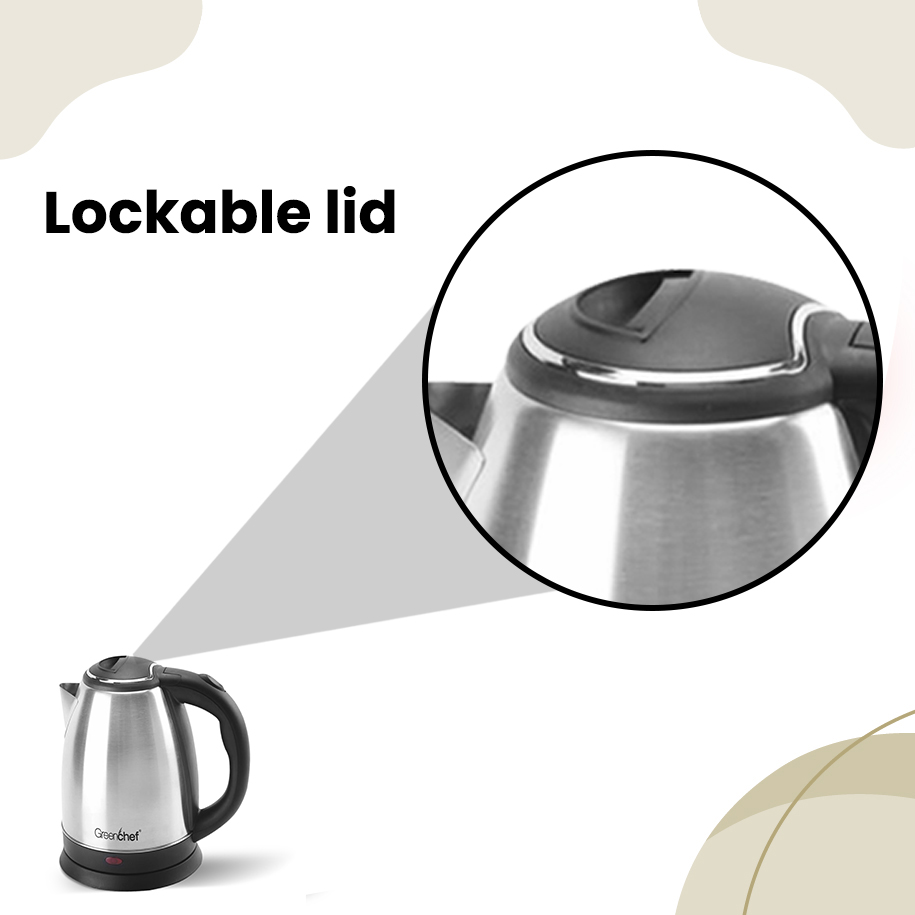 Lockable Lid
The Locking lid is another great safety feature of this kettle. The lockable lids prevent accidental spills while you're pouring. The single touch-lid locking mechanism ensures a quick seal to prevent steam from escaping and water to boil in no time. Thus, making it energy saving.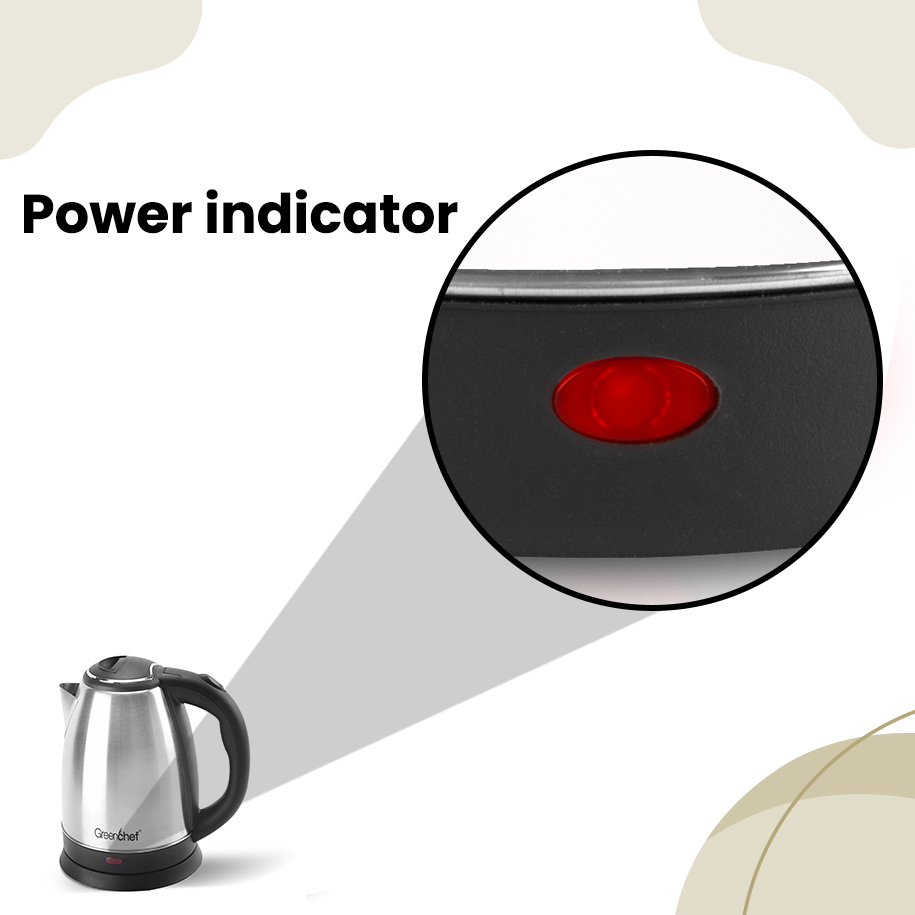 Power Indicator
This ergonomically designed electric kettle from Greenchef comes with a power indicator on the bottom half. The illuminated power indicator which glows when power is on and darkens when power is off.
Have doubts regarding this product?