Greenchef Table Fan Swing Black
₹1,750.00
(Inclusive of all taxes)
Availability: In Stock
Type: Table
Motor Speed:1300 RPM
Blade Sweep: 400
Blade Material: Plastic
Switches for Speed Control
Number of Blades: 3
Suitable For: Home & Office
| | |
| --- | --- |
| Model Name | Swing |
| Colors available | Black & Pink |
| Package Weight | 5.1kg |
| Warranty | 2 years |
| Sweep | 400mm |
| Speed | 1300 RPM |
| Number of Blades | 3 |
| Special features | Switches for Speed Control |

Greenchef Table Fan - Swing-Black
You can easily place this Greenchef Alfa Fan on a nearby table and Enjoy the Coolness of the air produced by it. It consists of a powerful motor specially designed for Indian conditions. Special grade plastic material designed blades to produce high air delivery with 400 mm Sweep & 1300 (RPM) speed. Greenchef Fan comes with unique pivot arrangement for jerk-free and features motor overheat protection. It has a unique oil reservoir lubrication that ensures reliability and long life. Made of high-quality Polypropylene, the sturdy and durable blades ensure high-speed air delivery with hardly any noise. It has a novel base design and decorative style and Composite packaging gives you the convenience of easy assembly.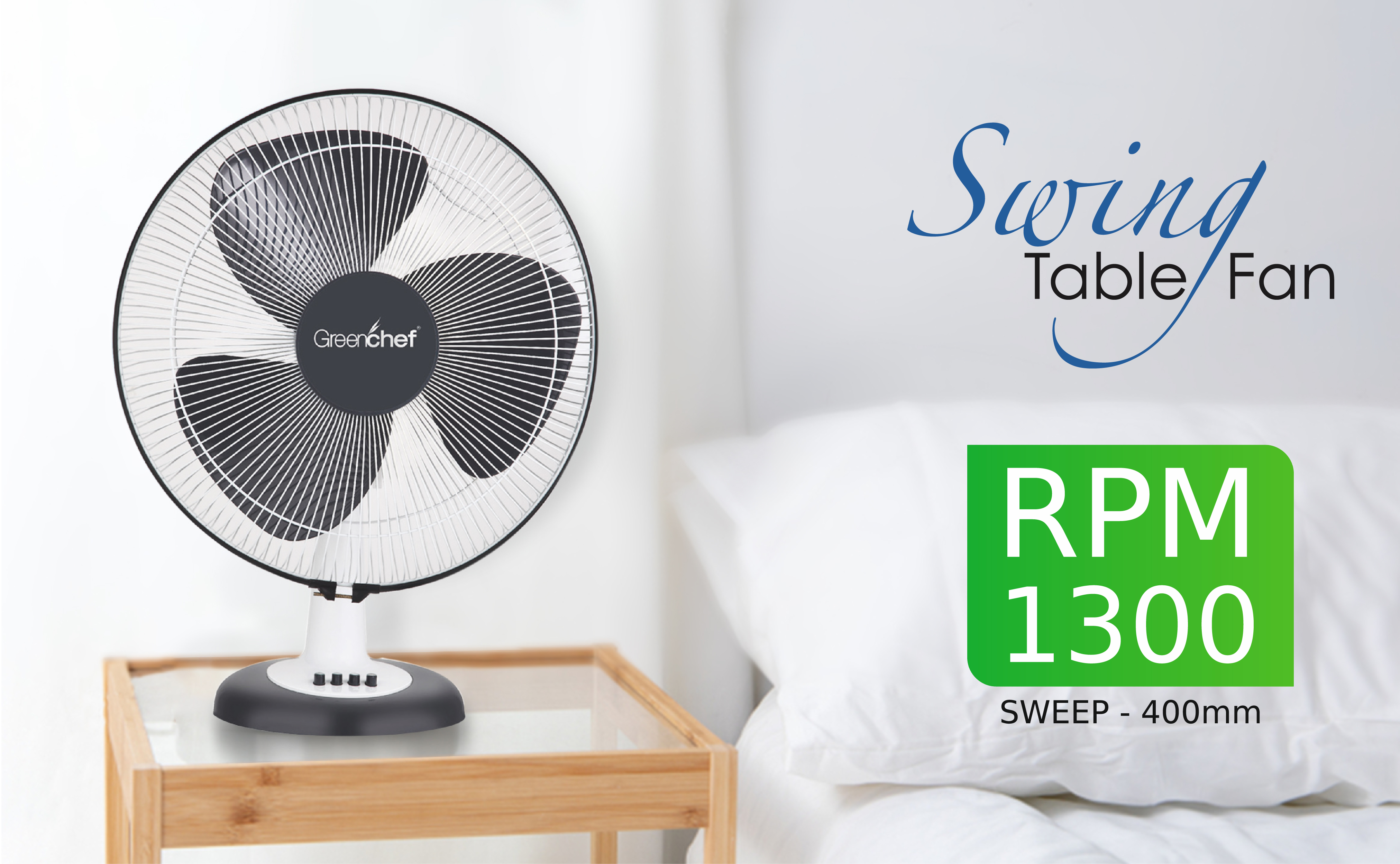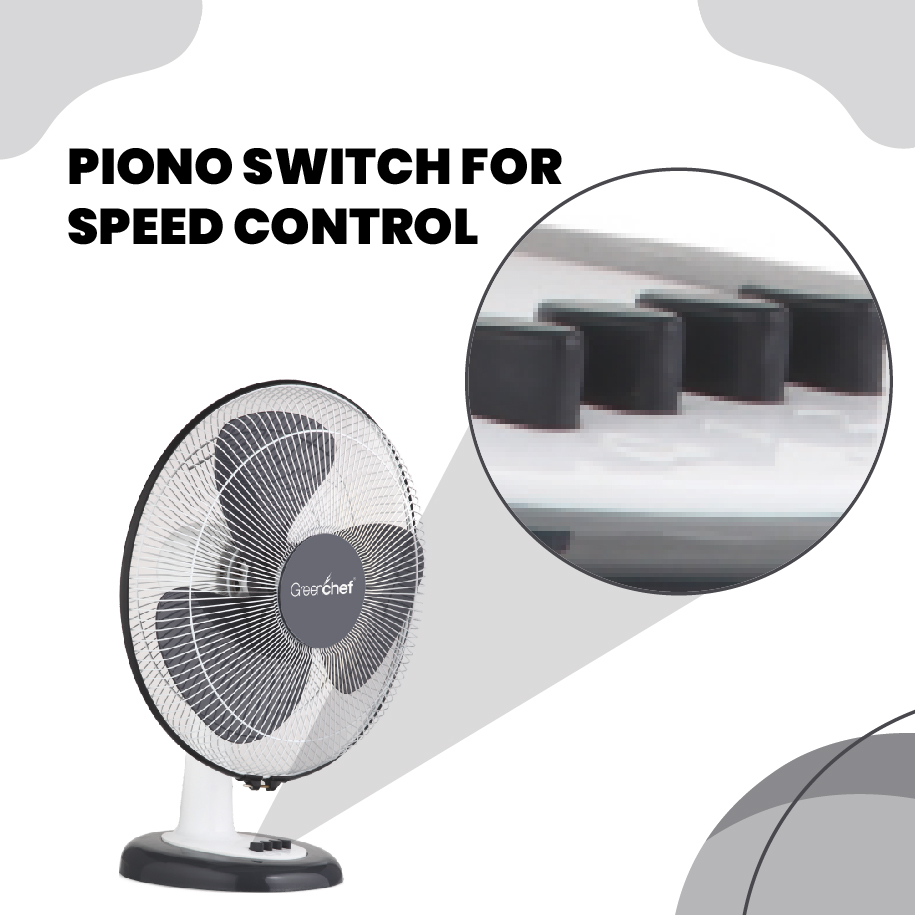 Switches for Speed Control
Simple and streamlined, the table fan is easy to operate, with piano-style push buttons for switching speeds and powering on or off. You can opt between speeds low, medium and high with the fan's 3-speed control regulator. The regulator lets you customise the fan's speed as per your requirement.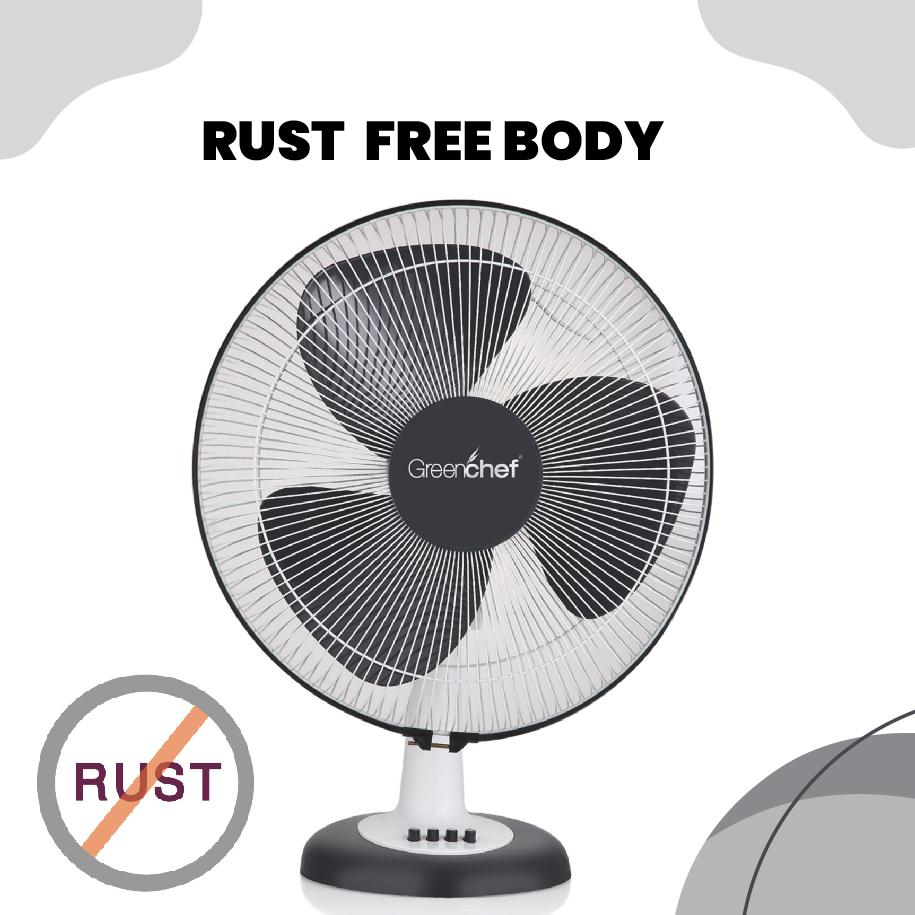 Rust Free Body
The advanced corrosion-resistant coating on its body and the blades, this fan is well protected from rust, irrespective of the climate or place. It helps in maintaining the longevity and sturdiness of the fan. They're also super easy to maintain and can be cleaned with just a single swipe.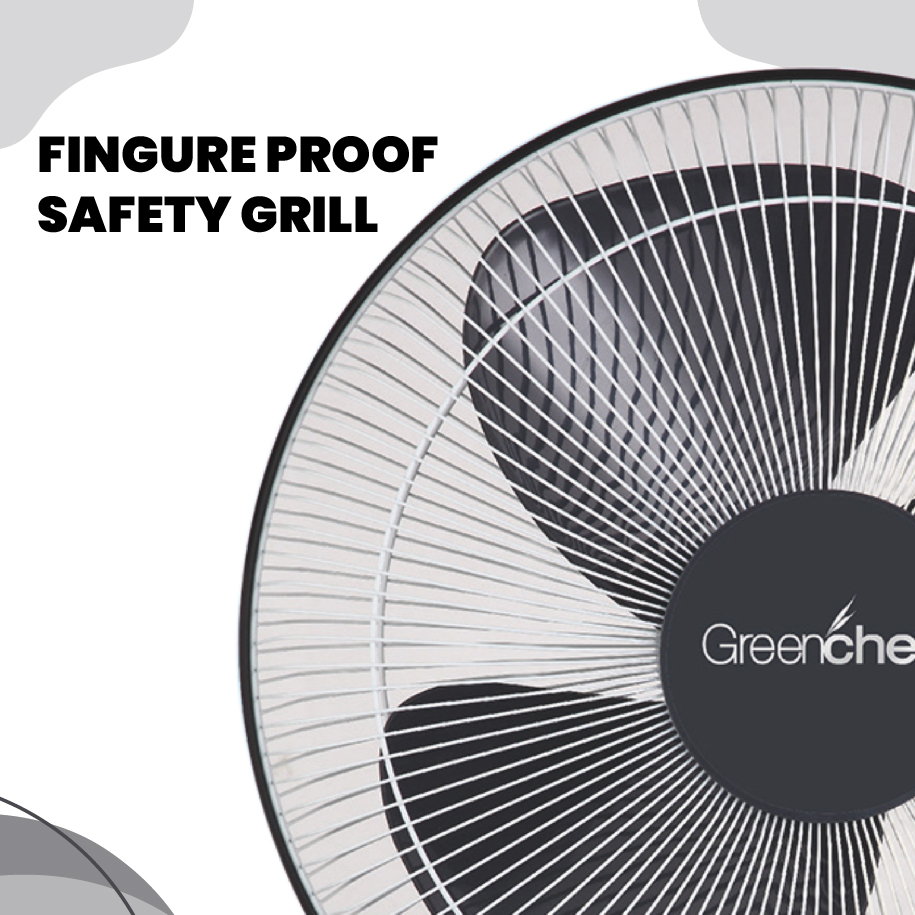 Safety Grills
Greenchef fan equipped with a protective grill, this fan is a safe option for all households and office spaces. The grill safely encloses the blades to ensure seamless operation. The protective grill safely encloses the blades and prevents fingers from getting between the blades.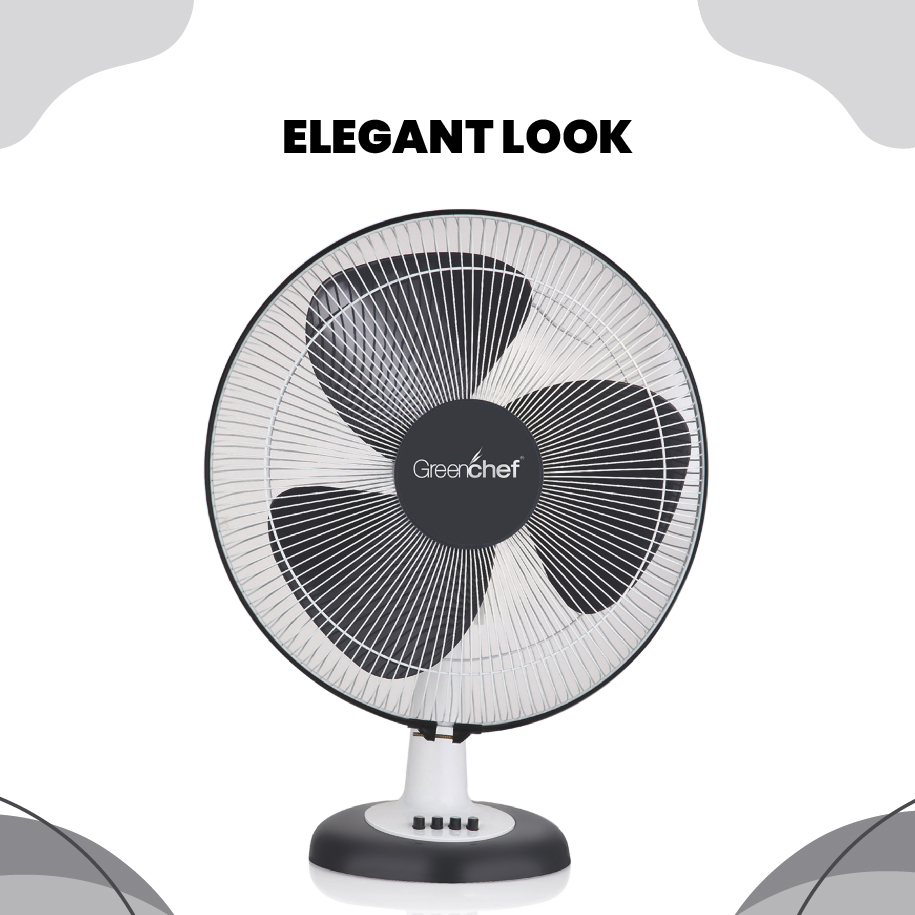 Elegant Look
The stunningly designed fan looks gorgeous and adds a dash of style to your home décor. These stylish table fans not only provide cooling and energy efficiency but also enhance the aesthetics of your home.
Ratings & Reviews
Have doubts regarding this product?