Greenchef CORAL Pressure Cooker 3Ltr
₹833.00
(Inclusive of all taxes)
Availability: In Stock
Ensures utmost safety
Excellent heat conduction
Ensure smooth uni-directional rotation
Durable and efficient use
Valve saves your time
| | |
| --- | --- |
| `Model | Coral |
| Warranty | 5 years |
| Package Weight | 1.2kg |
| Material | Aluminum |
| Capacity | 3L |
| Capacity available | 3L & 5L |

Greenchef Coral 3 Litre Pressure Cooker (Aluminium)
Make delicious meals with the help of this Pressure Cooker from Greenchef. This pressure cooker comes with 3L capacity to help you cook fast and efficiently. It is designed with durable handles and a metallic safety plug so this cooker is more reliable and safer. This Coral pressure cooker ensures utmost safety as it is made using fine quality Virgin Aluminium. Provides uniform heating due to the excellent heat conduction capacity Lighter and easy to handle High safety standards. With this Greenchef Coral Pressure Cooker, you can prepare delicious food quickly.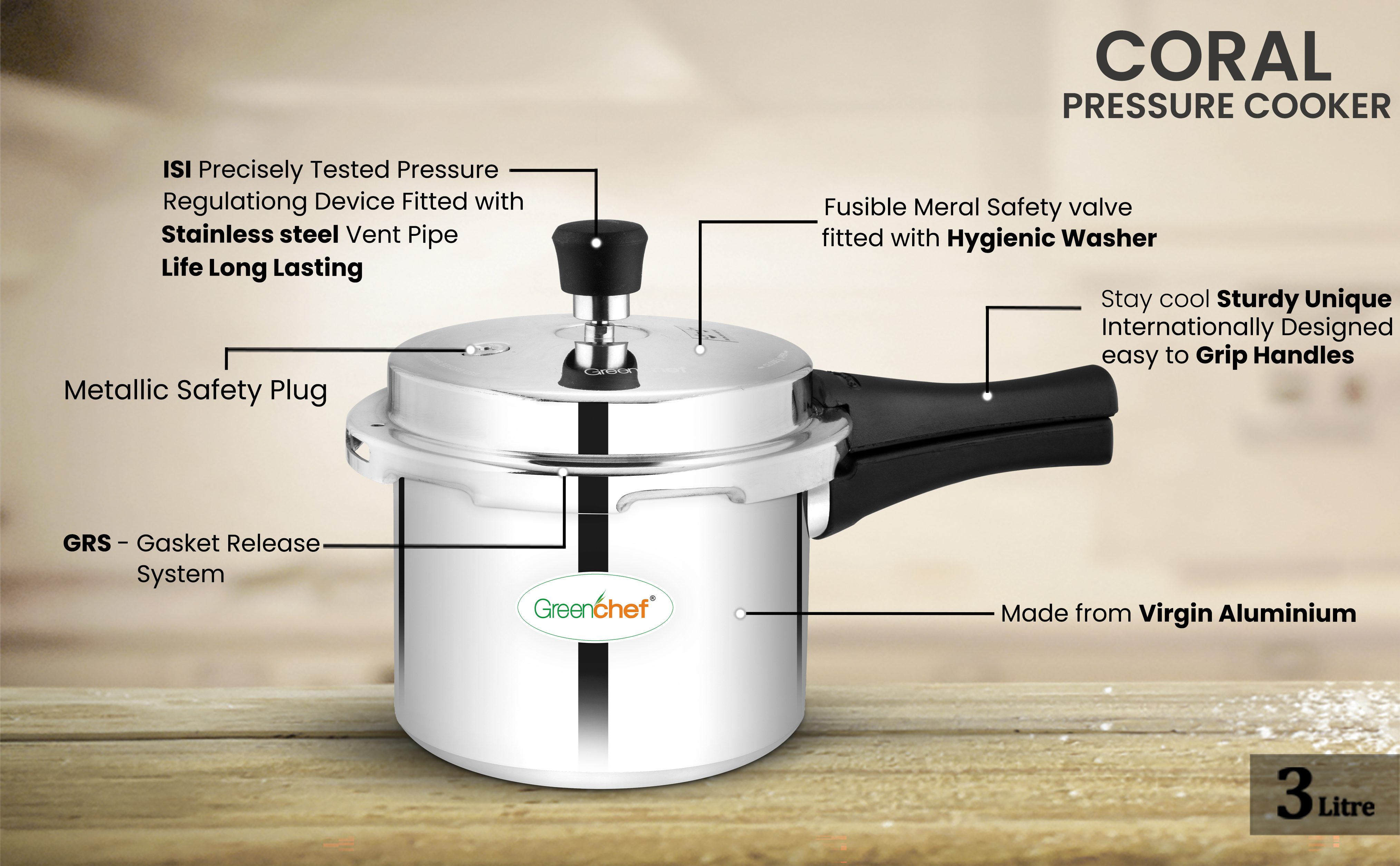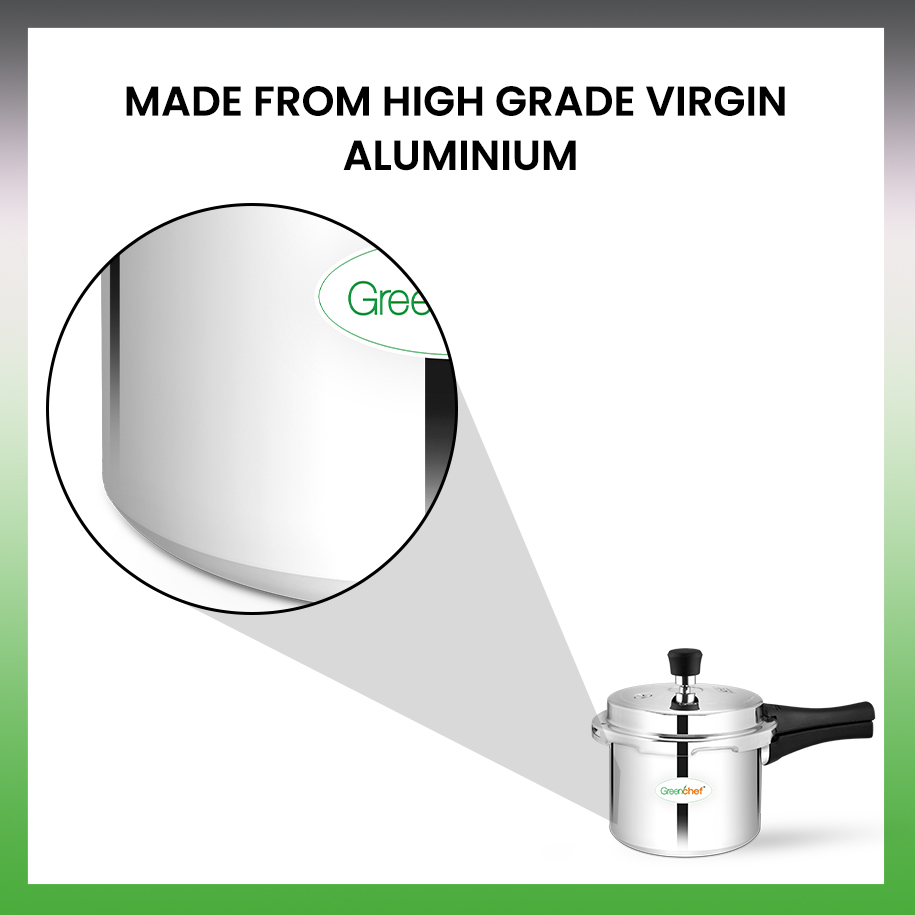 Virgin Aluminum Body
Greenchef Coral pressure cookers This pressure cooker ensures utmost safety as it is made using fine quality Virgin Aluminum. Aluminum which ensures faster and even cooking. Aluminum also makes the cookware durable and adds sturdiness to it.
ISI Certified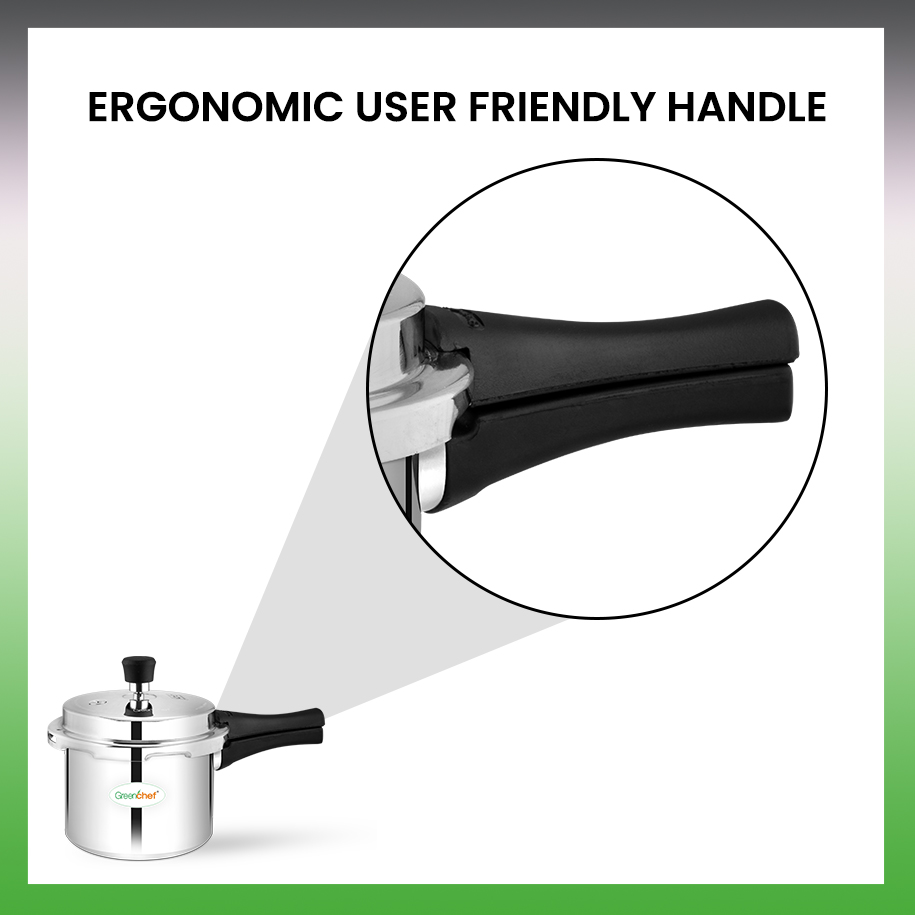 User Friendly Handle
Coral cooker's handles are aesthetically pleasing and offer an easy grip. These handles also feature lock arrangements which ensure smooth uni-directional rotation. These design detailing ensure a durable and efficient use, and also facilitate an easy fit.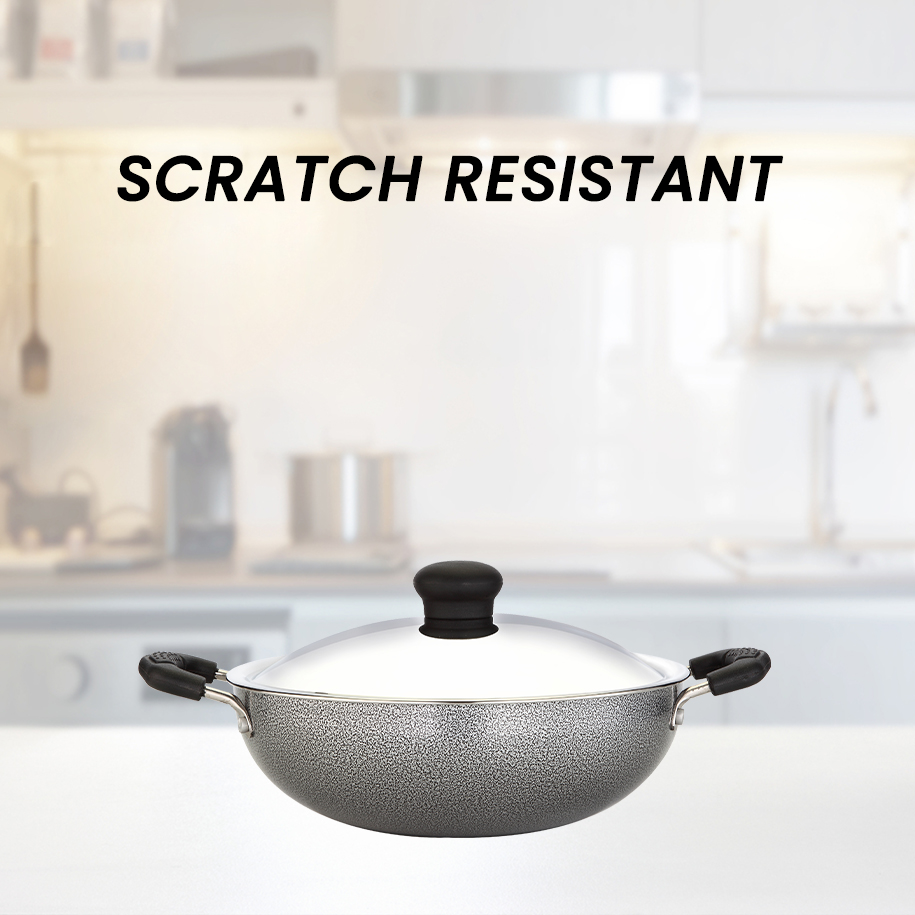 Gasket
Specially formulated food grade rubber with longer life. It does not impart color, taste or odor to the food. Don't worry about the steam being clogged, as this appliance keeps safety as a priority with the help of the Gasket-release System.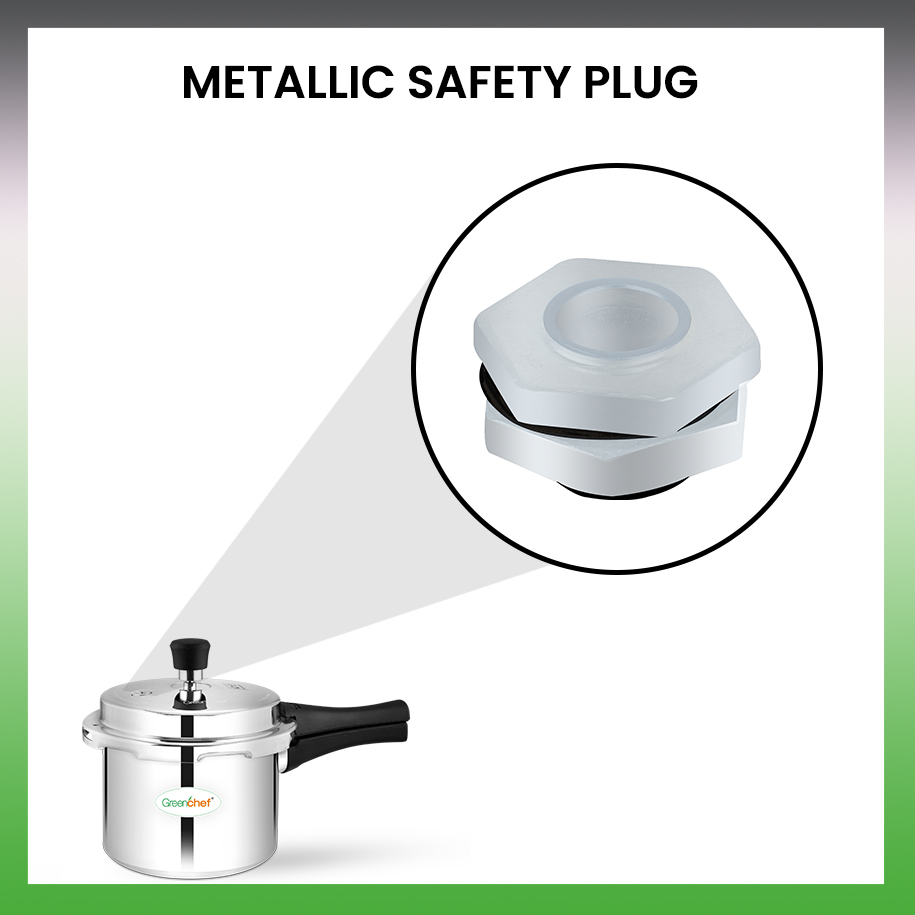 Metallic Safety Plug
A safety support device on the lid releases pressure when the vent pipe gets blocked. Releases excess steam through the small hole which is fitted to the top of the lid, when pressure rises beyond a safe level.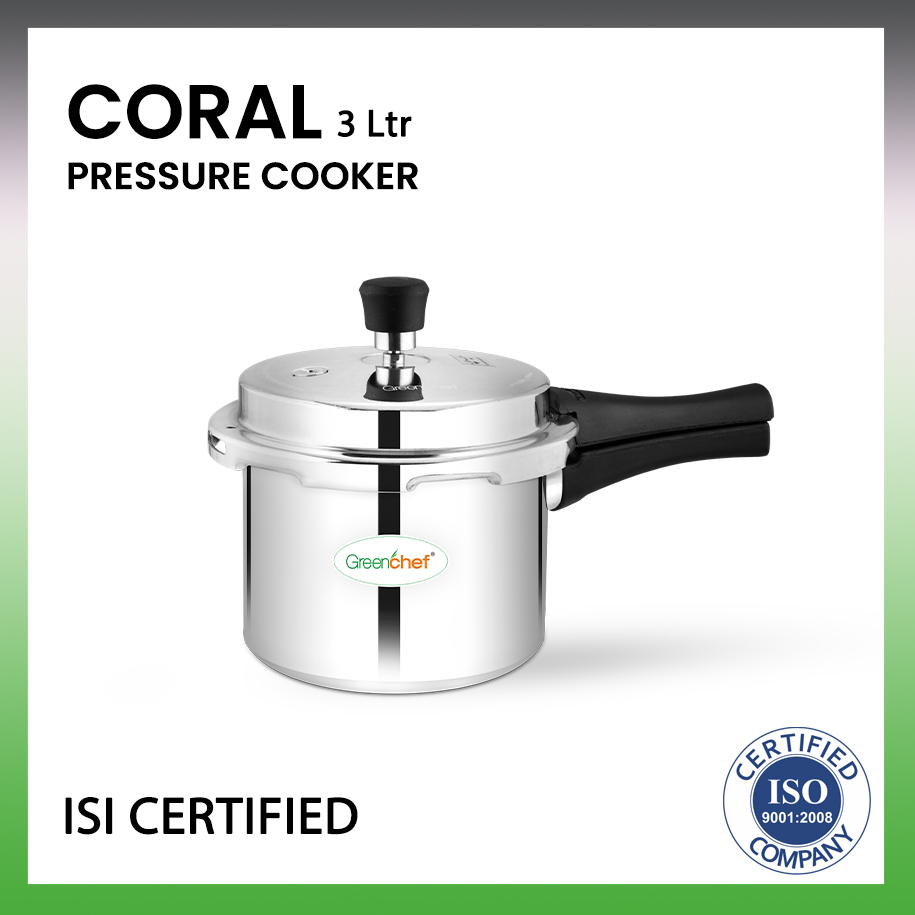 ISI Certified
Greenchef Coral Pressure Cookers are recognized for their high quality and safety standard with ISI certification.
Ratings & Reviews
Have doubts regarding this product?