Greenchef Spin Mop 360 Green
₹2,083.00
(Inclusive of all taxes)
Availability: In Stock
Type: Mop
Made of: Aluminium
Inclusions: SPIN MOP set
Color: Green
| | |
| --- | --- |
| Model Number |   GC SPIN |
| Type |   Mop |
| Material |   Aluminium, ABS Plastic |
| Color |   Green |
| Colors available |   Green, Blue |

Greenchef Spin Mop 360 Green
Greenchef spin mop head is made of microfiber material for superior water absorbency. This Mop Set from Greenchef helps you to clean every corner while standing and without the Inconvenience of touching dirty water with your hands. The long stick that connects in two parts is adjustable even to clean below the furniture. Made up of high-grade plastic, it is light, durable, and easy to use. A unique way of inbuilt rinser along with solution dispenser function allows you to use just the right amount of water and solution to avoid wastage. Quick and easy way to a spotless floor. Wheels at the bottom to easily move the mop around the place. Liquid Dispenser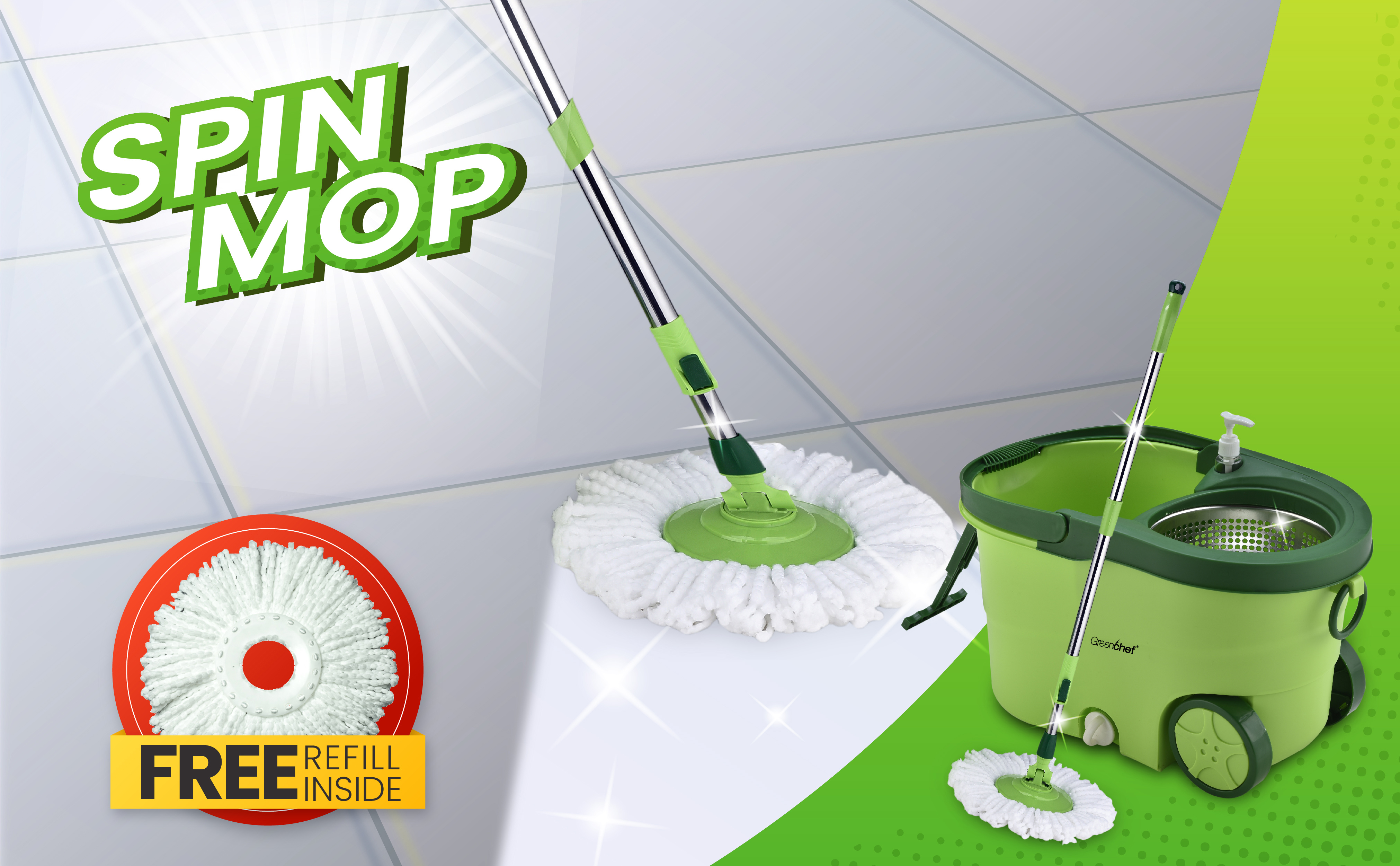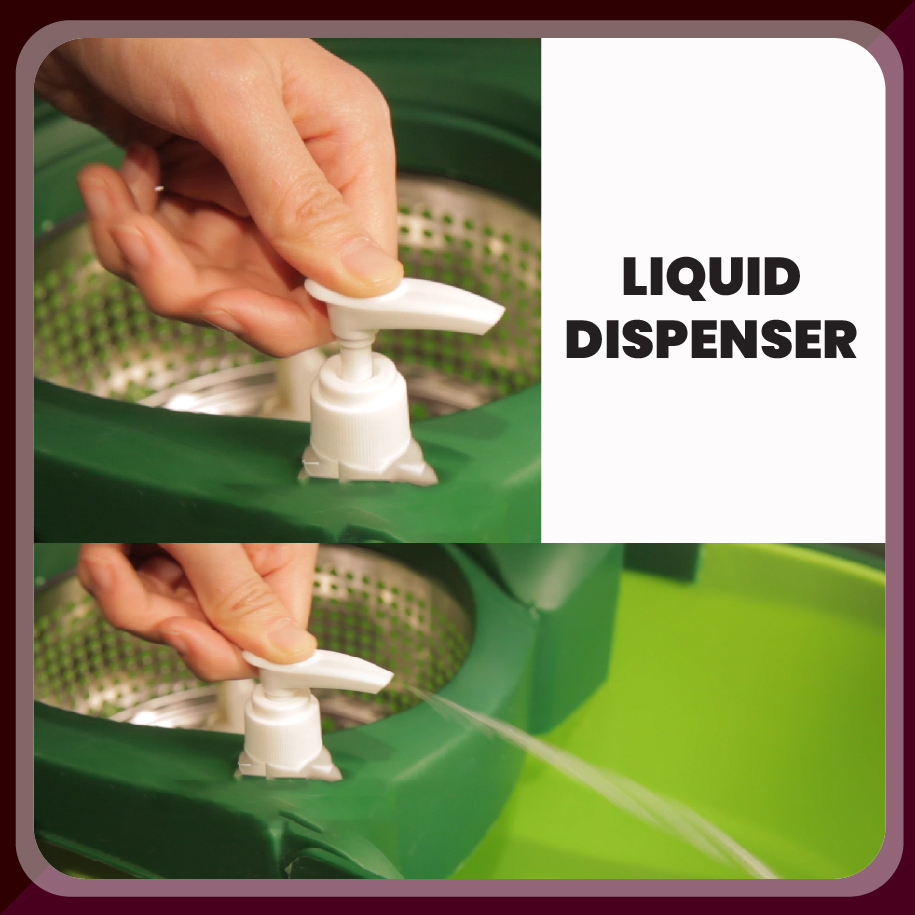 Liquid Dispenser
A liquid dispenser is included with the mop set, a retaining area is also fashioned on the side of the bucket to keep the dispenser from spilling. Built-in liquid dispenser for extra aroma and effective cleaning. That dispenser is for adding liquid/soap to the water for good cleaning as required..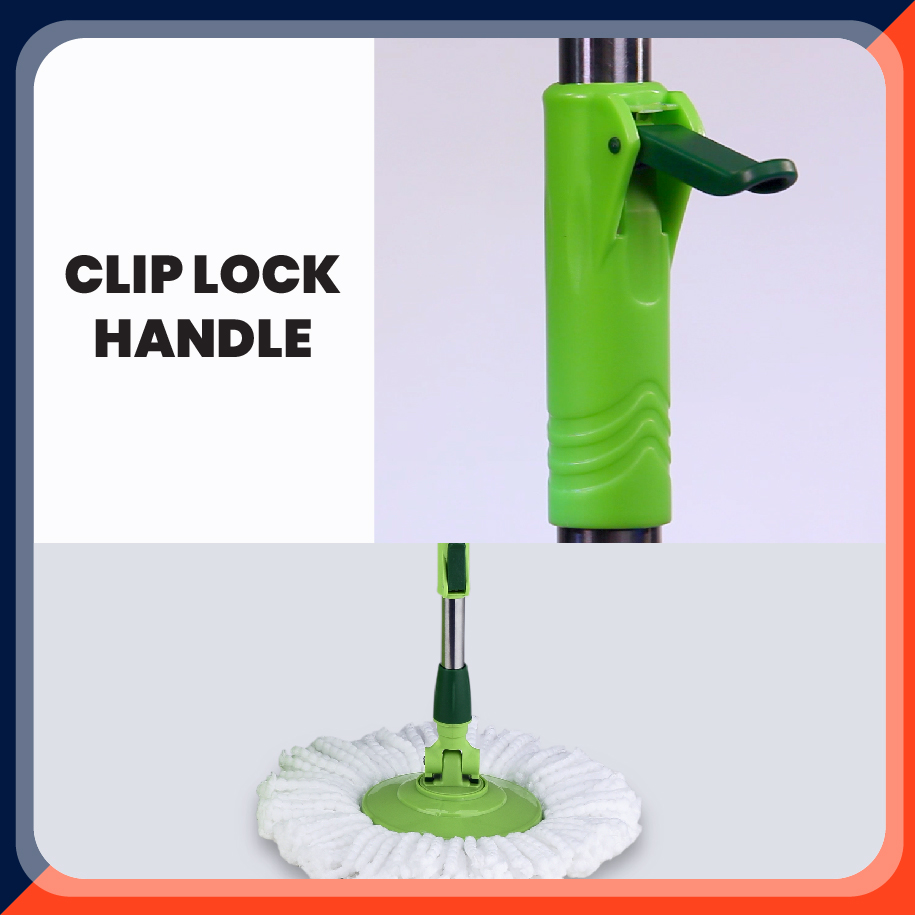 Clip Lock Handle
A height-adjustable lock is built along the mop handle to suit your height. A clip mechanism is included to lock in the required height. This stick can reach inaccessible corners and under furniture. The mop handle can be adjusted for more comfortable cleaning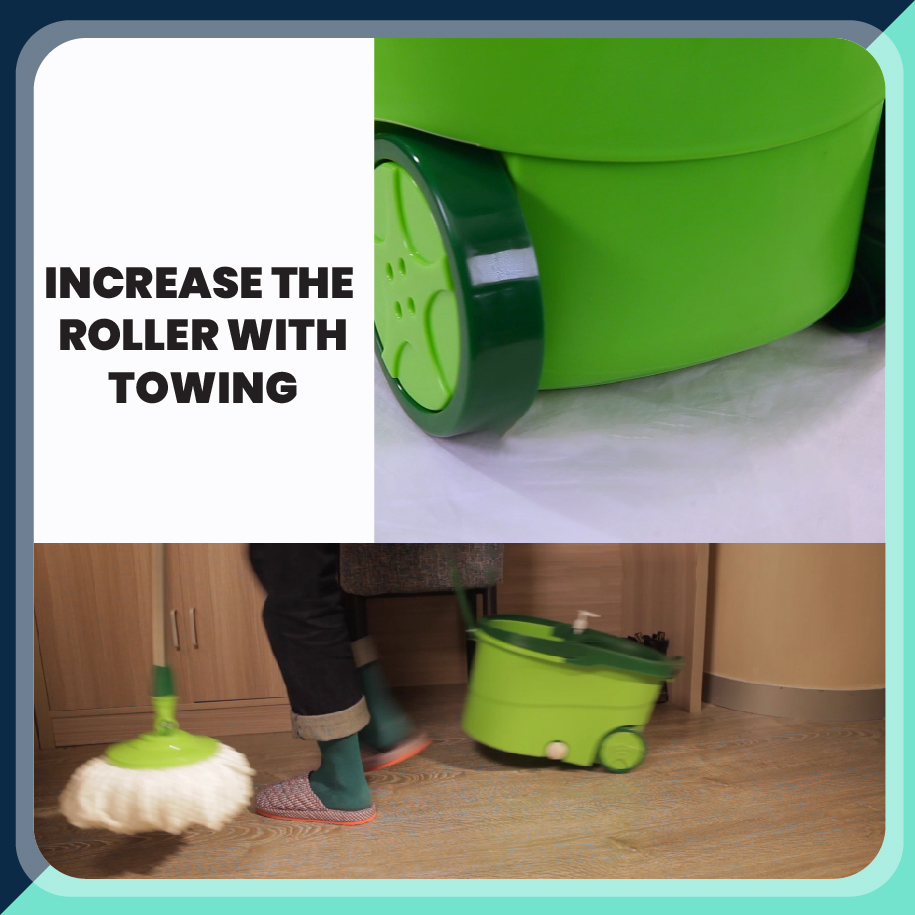 Easy to Move
Makes moving around a lot easier even in around large spaces as it has a wheel at the base and a handle to pull the bucket. Another handle is attached to the rim if the set needs carrying. Wheels at the bottom to easily move the mop around the place.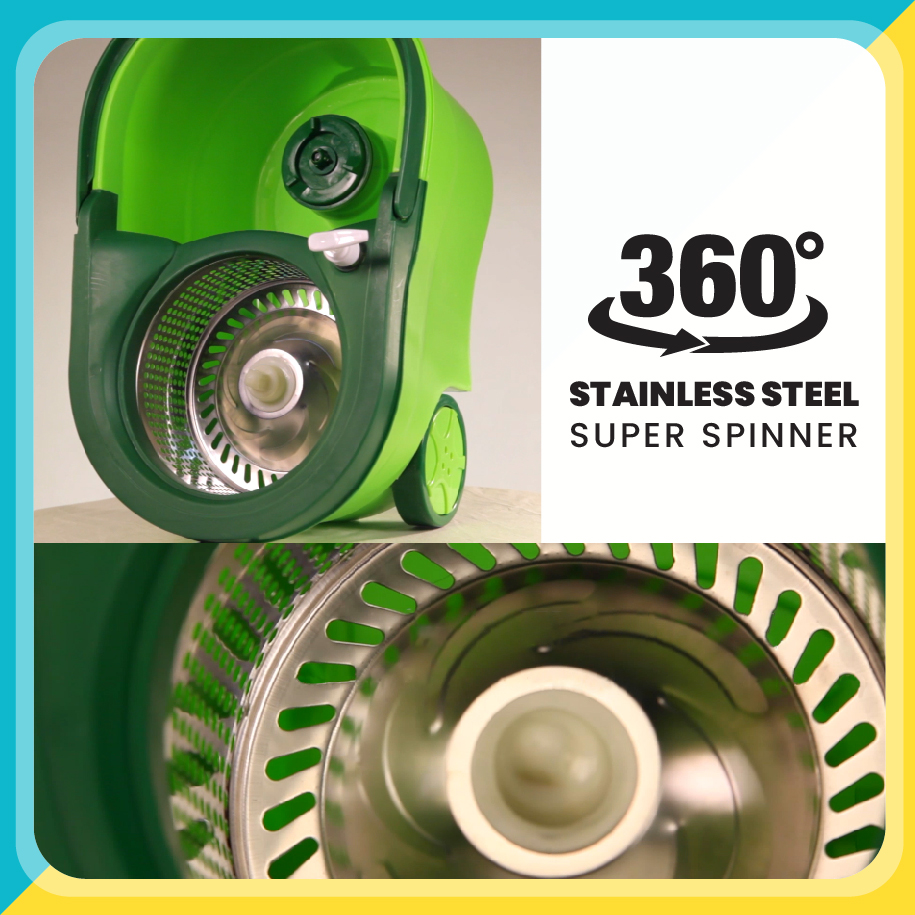 360-Degree spinner
Greenchef comes with a 360-degree spinner. The bucket has a quick spinner which helps to make the mop dryer quickly and the rapid movement also helps to remove the dirt from the mop easily. Now no need to touch mop with your hands ever again
Ratings & Reviews
Have doubts regarding this product?